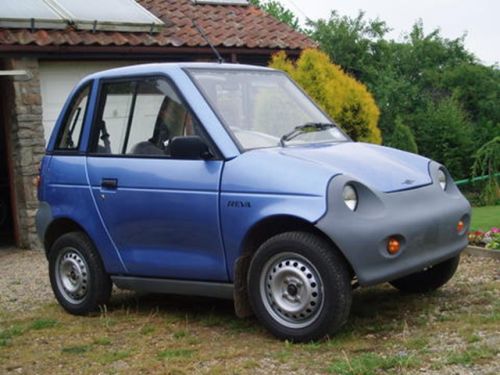 It somewhat looks like a frog, goes like a snail and hasn't impressed the English car buyers. We're talking about the Reva Electric Vehicle, manufactured by the Bangalore based company Maini which sells it as the G-Wiz over there in the U.K. The 3-door hatchback designed as a city commuter car which qualifies for exemption from congestion charges in London due its zero emissions, has found a total of only 30 buyers this year.
It's ridiculous £10K-plus pricetag (courtesy of Import duties) is one main reason for its bad run and attributing to its failure are also its looks and top speed, which is merely 50 mph.
Top Gear, the show viewed by millions around the globe and considered 'the' car show in the U.K, performed an improper crash test with a table, which was earlier used to race the car where it was carried by 4 persons, an unfair test conducted by Clarkson, who clearly despised the car for its poor range, inadequate space and bad looks.
Top Gear's G-Wiz test
The clan over at G-Wiz weren't happy after watching the show, and released a statement right away that the next G-Wiz would be better in terms of safety, while spy shots prove it's shape does look a whole lot better. The enlarged range along with additional power, might convince more buyers, as electric vehicles are catching up fast in European countries. The Maini group has a lot to prove here. It's reputation is on the line, no doubt.
Source- MSN Cars UK