The old Alpine factory at Dieppe, France rolled out its 5,000th Clio RS IV model last week.
The Clio RS (200) IV is a 200 bhp hot hatch with a 1.6-liter turbocharged engine that is mated to Renault's EDC 6-speed dual clutch automatic gearbox to make it one of the fastest hatches money can buy. The Clio RS IV is designed and developed by Renault Sport Technologies, the same folks who make championship-winning F1 engines.
The RS is based on the same platform and body as the regular Clio IV which is made in Bursa, Turkey and Flins, France.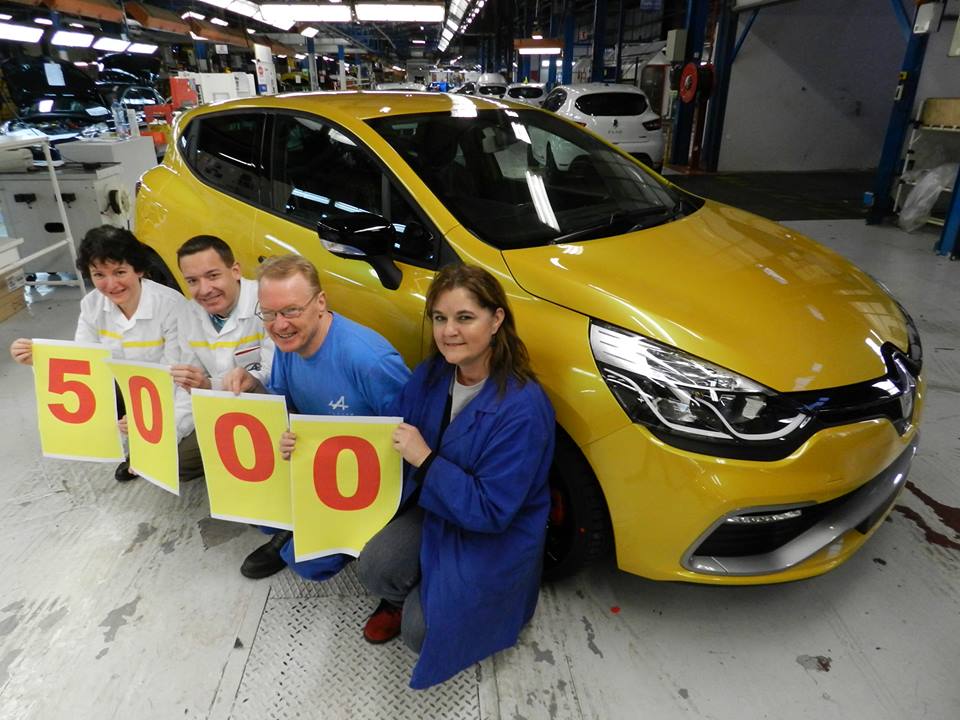 The Clio RS has a long history. With the Golf GTI, it has made for some of the most intense competition in automotive history and still does. It is manufactured, currently, at Alpine's factory in Dieppe. Alpine started out as a competition car built by one Jean Redele by putting together unique gearboxes for stock Renault cars. Redele tasted many successes at important races like the Mille Miglia and his business was so successful, it even managed to score an entry into the 1977 Formula One season. Around the same time, the company was acquired by Renault.
As recently as this October, Caterham was learned to be co-developing an all-new sports car, called the C120, together with Renault. The car is set to be revealed in 2016. Not only will it give both Renault and Caterham a sports car model, it will also rekindle the Alpine brand. Plans are to produce 3,000 units of the C120 each year.
[Source - le blogautomobile]