Among the new models from camp Hyundai scheduled in the next two years, there is a compact crossover the size of a Ford EcoSport targeted at emerging countries. Hyundai, like many other car makers, has seen the potential of this segment and would certainly like to give it a go by introducing a crossover styled like the ix35/Tucson, but with the specifications of a B Segment product.
Recently, BFM.ru spoke with Mr. Alan Rushforth, Vice president for Hyundai Motor Europe and Mr. Koo Yong-Ki, Head of Russian office for Hyundai. When asked about their next top priority, Mr. Yong-Ki said that the creation of compact crossovers was of utmost importance to him. He also said that the compact crossover could be built in their Russian facility in St.Petersburg.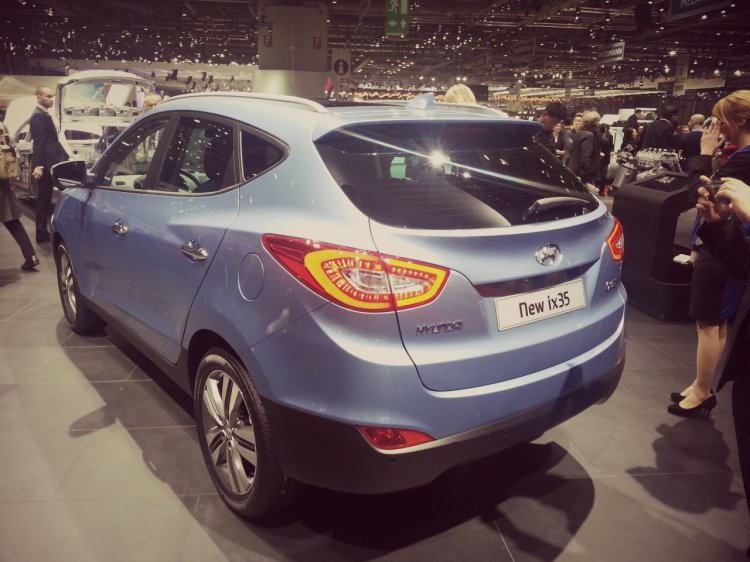 The St.Petersburg facility of Hyundai is quite a busy one. It initially started rolling out cars with a 150,000 units per annum capacity in January 2011. However, the capacity was increased to 200,000 units within a year. Now, Mr. Yong-Ki says that an additional 100,000 units can also be added, taking the total up to 300,000 units per annum.
The plant is responsible for cars such as the Hyundai Solaris (Verna in India) and the Kio Rio.
Speaking about compact cars in general, Mr. Alan Rushforth said that after 2007, Hyundai had to rethink its priorities and concentrate its efforts on compact vehicles rather than mid-size or full size SUVs.
When asked about a possible alliance partner to jointly develop engines and new models, Rushforth ruled out such a possibility, at least for the near future.
[Source - Bfm.ru]