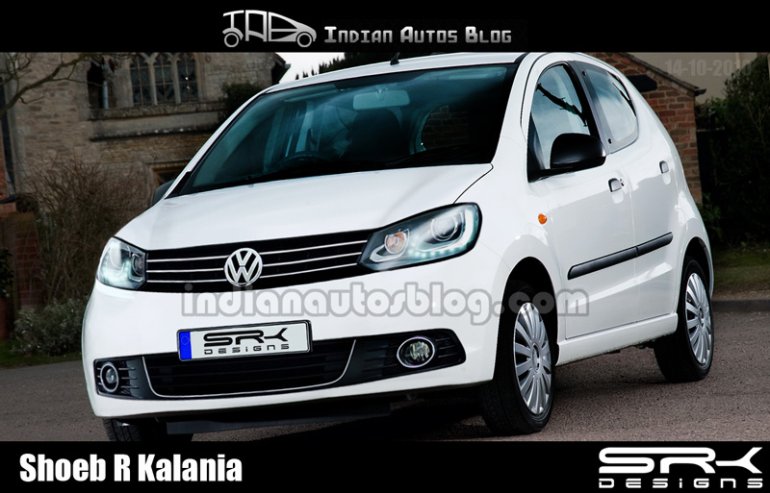 Speculation is rife on Volkwagen adopting the Suzuki A-Star (Suzuki Alto to our overseas readers) and positioning it under the Polo as its entry-level model for India. Some say that VW has shelved the Lupo (Up! hatchback) as it is not possible for them to price it under the Polo in India.
Our country hasn't witnessed badge engineering operations before and neither do we want to. We have welcomed cars sharing engines and platforms with open arms, but we aren't fools to buy a rebadged car even if the reworked car is priced a shade lower.
Autocar India reported that minimal changes will be made to the A-Star's skin if Volkswagen are really to use this as their entry level model by 2012. A more powerful petrol engine under the hood will be a chief dissimilarity, Autocar reports. We drove the A-Star AT in August and were thoroughly impressed with the 3-cylinder engine's performance which is acknowledged by the majority as the benchmark in small hatch segment. We don't see a point in dropping a larger engine under the A-Star's hood. Volkswagen should have ruled this option out.
The only way Volkswagen will create inroads with the A-Star is with perhaps a 1.0-liter diesel engine. But where will that engine come from?
Maruti Suzuki manufactures the Nissan Pixo which is a similar case. The A-Star's front-end and badges have been swapped. The car's then loaded on to a ship and sent to Europe where it pretends to be a Nissan to customers.
The A-Star is a very able small car, but in India it has failed to create any major upsets. The Hyundai i10 continues to ride to victory in that segment year after year. If Autocar are to be believed, we're yet to understand why Volkswagen has chosen the A-Star to be part of its pack in India. We're also not able to understand why Volkswagen wants to badge engineer an A-Star.
Source - Autocar India