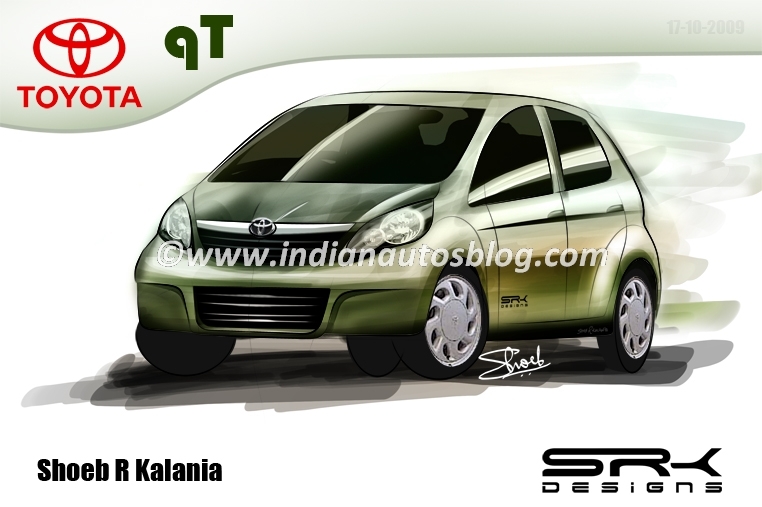 Toyota's small car isn't going to wear contrasting clothes. It will be one for the Indian on a budget.
We are yet to know if Toyota's small car will be sold in India under the Daihatsu brand, but what Mr.Sandeep Singh, Deputy Managing Director of Toyota Kirloskar Motors informed us during the refreshed Camry launch in Bangalore earlier this year was it will compete with cars in both A and B-Segments in the later part of 2010.
Toyota's small car, unlike Ford's compact Figo, does not rely on any existing car or platform. The low cost car has been scripted from scratch, which in the initial stages will be offered only with a petrol engine. A diesel engine and sedan variant also is in consideration, but we don't expect to see it right away.
Mr.Singh also told us the design of the car will not be radical; it will not look very unique compared to the existing crop of budget hatchbacks in India. The small car, which will be made using Tata Steel, is designed to suit the Indian buyer to the maximum possible extent. Into this small car project, Toyota has placed all the knowledge gained in their ten year stint in India. But that does not mean this car is solely for the Indian market. It will be sold in similar markets around the world.
Our in-house photoshop expert SRK was handed the task of drawing Toyota's small car taking into consideration Toyota's other compacts in the international market. SRK was also asked to look at cars like the Suzuki Swift, Tata Indica and Suzuki Alto/Wagon R before setting out to do the job.