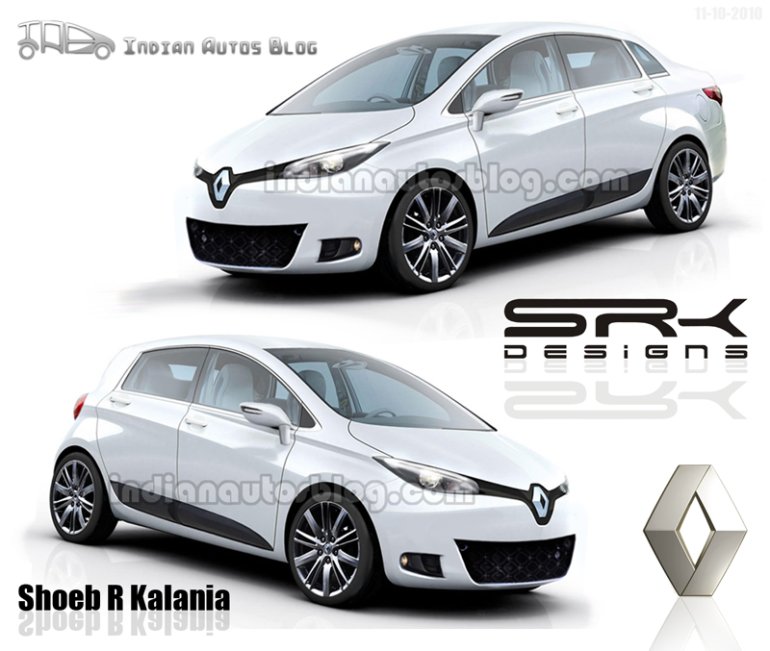 Renault is secretly working on an affordable hatchback and sedan on the V-Platform in the next three to four years. While we are not sure if the hatchback based on the V-Platform for India will be the next generation Clio, we're somewhat convinced that it will be closely based on the Renault ZOE concept shown at the Paris Motor Show last month.
We don't need a crystal ball to predict engine options. There is going to be no paradigm shift in powertrain technology especially in India, so petroleum fuels will continue to power automobiles even if the hatchback takes three or four years to see the daylight.
The Renault-Nissan combine's 1.2-liter 3-cylinder petrol engine will power the hatchback, while the 1.5-liter diesel engine will carry out tasks under the hood of the hatch and sedan. We expect the 1.6-liter petrol engine to make an appearance on the V-Platform Renault sedan.
There's no doubt that the V-Platform hatchback and sedan for Renault will have an entirely different design language. The Renault twins off the V-Platform is expected to be sharp/pointed unlike the Micra which sports a curvy and soft design.