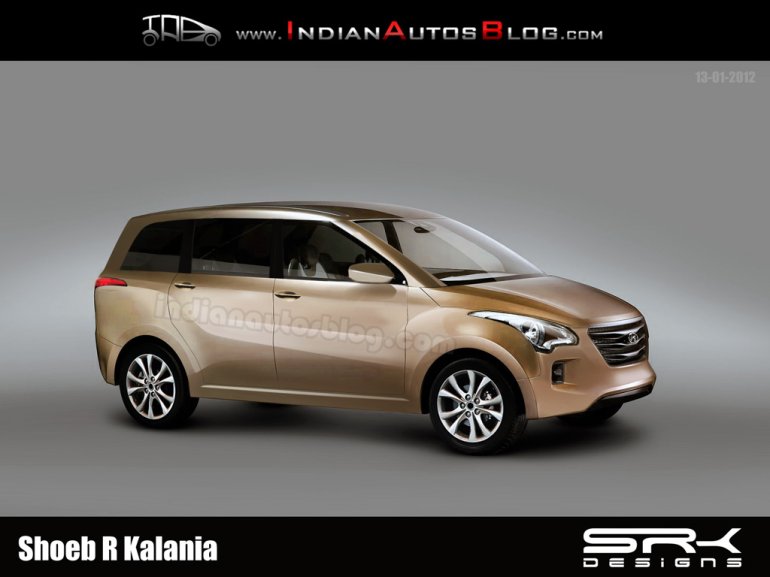 Hyundai has shown so many design studies and concept vehicles in recent years that we lost track of the ones that have hatched into showroom models. One model we'll not lose sight of is the Hyundai Hexa Space concept (HND-7 if you don't like that name) as it gets put together to deliver the knock-out punch to the Innova. Previous attempts to ouster the MPV champ proved futile. Homegrown manufacturers came up with the same kind of vehicle at a discounted price or loaded a car to the brim with refinements, features and technology only to sweat and swear.
The Hyundai MPV's greatest advantage is the reputation of its parents - there are millions who swear by their Hyundais. The trust factor is the first asset. The second is their talent for creating cars that stand out of the lot for the right reasons. The designers have to work extra hard as styling a utility vehicle while keeping true to the design traditions is not easy.
The third factor is the premiumness - Be it the Eon or the Verna, there is a new found whiff of premiumness around Hyundai products that is missing in a Mahindra or Tata. The way the customer views or imagines a Hyundai is different today. Moreover there's no taxi image associated to Hyundai cars. This is not to say Hyundai never sold a car to a cab company.
We're not able to predict the engine options, dimensions or tentative features as Hyundai has not given away any clues. The rendering done by Shoeb is not only close to the concept but also to the production model.