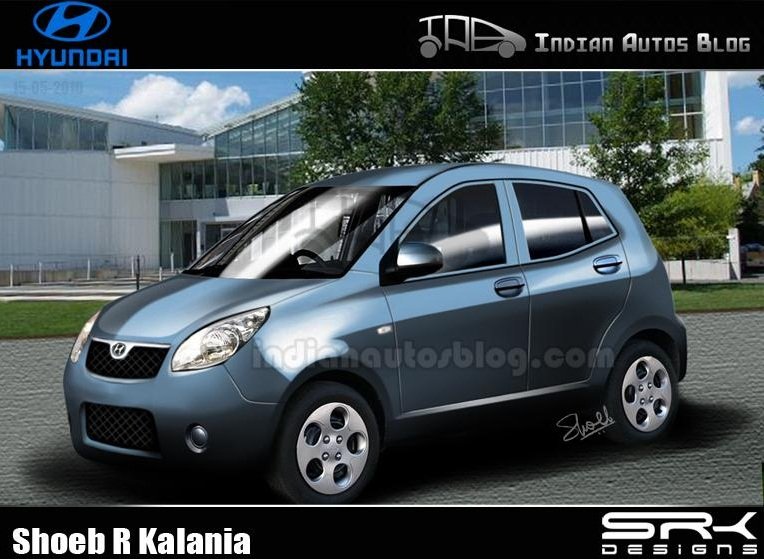 We brought you spy pics of the Hyundai H800 small car for India day before yesterday. We simply couldn't stop trying to get details about the small Hyundai being tested under heavy camouflage. We had a detailed discussion with our avid follower who caught the mule. We were told the car looked taller than an Hyundai i10 and had the i10's headlamps.
After hours of observations and estimations, we passed on our thougths to our 'Design Director' SRK, who almost instantly came up with this rendering of what the new Hyundai small car could look like.
Here are our observations of the spied Hyundai H800 small car that translated into this rendering. The car looked taller but narrower than an i10. The car had a plain side walls (signs of a low cost car). The camouflaged car has an interesting design element in the rear, the rear tail lamps (a white element sandwiched between two red elements vertically) were extended a little form the rear windscreen. The Nissan Micra and the new 2011 Maruti Swift could have such a design but the lamps were positioned a bit higher, so it cant be a Micra and the lamps weren't as edgy as the Swift, so it is neither.
The observed profile at the rear look dangerously close to the previous rendering of the Hyundai H800 we had showed you (though the styling looked too futuristic the profile is the same).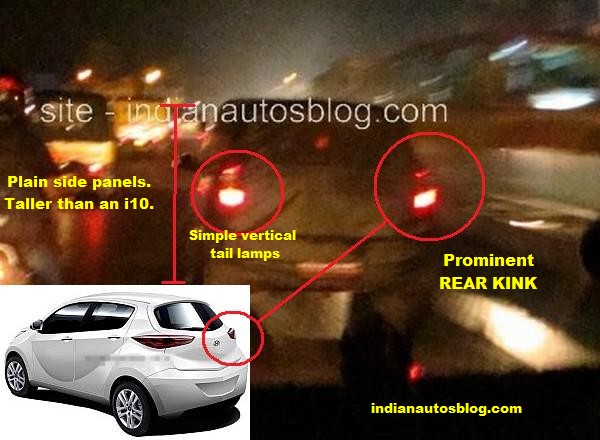 As all Hyundais are, the sides of the car would look plain but interestingly styled nose and rear would manage to make the car look better. The sped car had the same traits.
The car could come with a small 800cc engine developed by Hyundai and would compete with the Maruti Alto and the upcoming 800cc Chevrolet Spark.