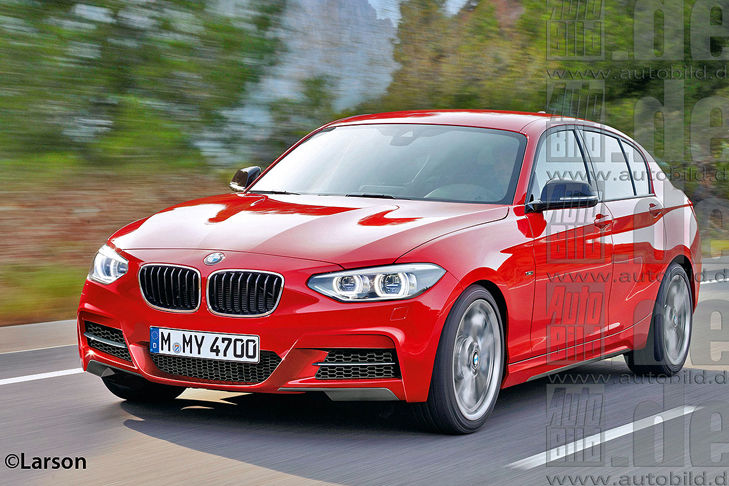 Audi, BMW and Mercedes are out with their guns blazing and that means there is going be a shower of compact cars from the big three of the luxury segments.
BMW's design wing is firing on all cylinders with an extensive lineup of future Bimmers. We have informed you about the 4 Series coupe, the X2 crossover coupe and now the good news is about the proposed BMW 1 Series sedan.
According to this rendering done by Larson on Autobild, the BMW 1 Series sedan is expected to adapt a notchback body style with a short rear overhang. The 1 Series sedan however would have a decent boot space.
The styling of the car could mimic the new 3 Series but the dimensions will be kept in check to create a justifiable distance from the popular driver's sedan. The 1 Series sedan will be the cheapest BMW with a boot.
Unlike the 3 Series, the 1 Series sedan will have a front wheel drive architecture and will employ a range of downsized three cylinder motors which would make the sedan significantly cheaper than the 3er. The power output of the cut-size petrol and diesel engines could range from 95 bhp to 150 bhp.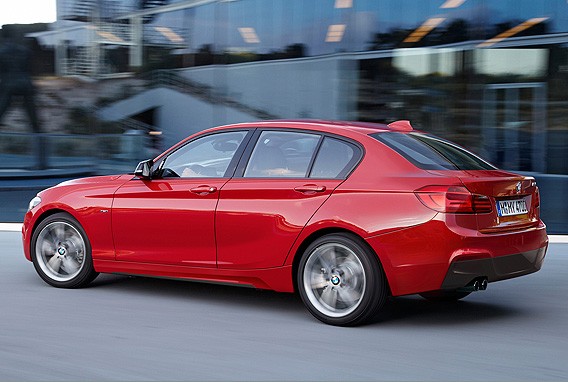 With the 1 Series sedan, BMW will look to neutralize the threat posed by the upcoming Mercedes CLA and Audi A3.
The status quo of the German manufacturers will give us reason to rejoice as the entry into the premium car ownership will become increasingly affordable.
[Source: Autobild.de]