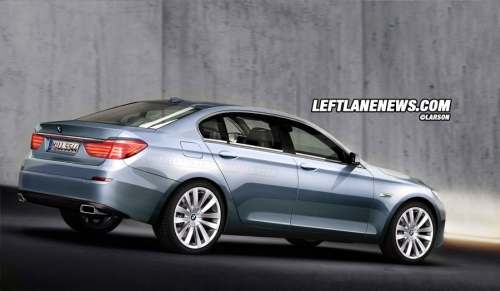 Left Lane News has come up with some illustrations of the 2011 BMW 5-Series sedan, by taking clues from Spy images of the same car.
Codenamed the F10, the new BMW 5 series will have softer lines in comparison to the current E60 with more conventional-looking headlights and a cleaner front-end design. This rendering has taken design cues from newer BMW releases like BMW 5-series GT and the new BMW 7-Series.
Due to new EU safety standards, the length of the front overhang will be reduced, but the entire car is expected to grow in size and 17-inch rims will come standard.
click through for 2011 BMW 5 Series Sedan rendering image gallery
2011 BMW 5-Series Sedan Renderings
Source: easycarblog