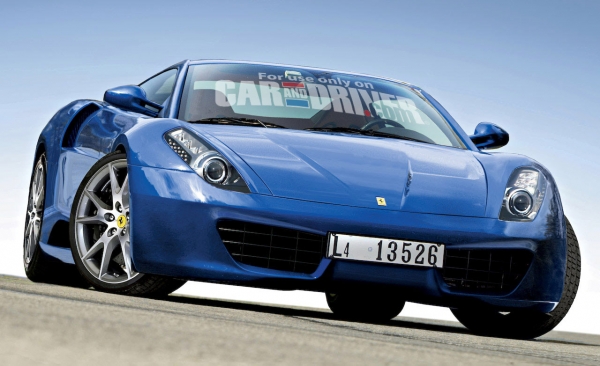 U.S Auto magazine Car and Driver has published a  rendering of the 2010 Ferrari F500. The Ferrari F500 will be an updated F430 with a larger and more powerful engine. A V8 5000cc engine brings out 550hp gets filtered through a 7-Speed dual clutch gearbox for continuous power supply.
The 2010 Ferrari F500 will fight for the crown of the best supercar against the likes of the Mclaren P11, Lamborghini LP560-4 and the Porsche 911 GT2.
Scuderia and convertible variants will don a higher price tag when they are introduced subsequently, but the base Ferrari F500 that will be shown of at this year's Frankfurt Motor Show will start at $200,000.
For more images- Car and Driver