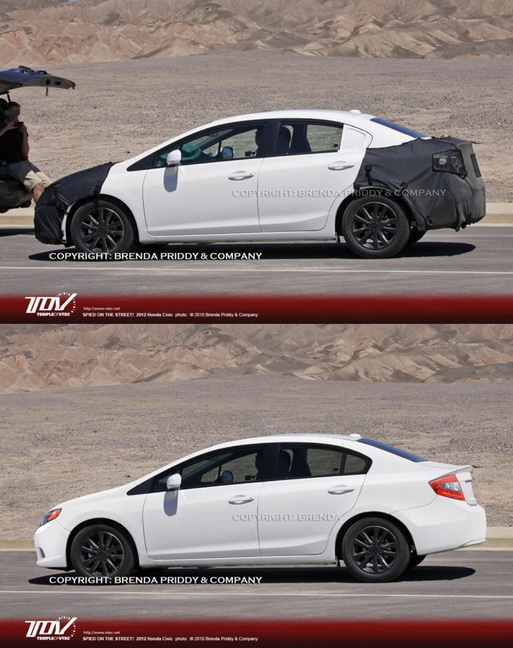 Using spyshots of the next generation Honda Civic, members of temple of vtec managed to uncover the actual look of the production model.
The next generation Honda Civic (Codename - 2HC) is unmistakably a larger Honda City from certain angles. Honda has said in Japan that it will stop selling the current Civic once the stock runs out. This is naturally to allow the next generation model to take charge.
In India, the next gen Civic can be expected next year. Honda's current priority is preparing the 2CV or Brio for India which debuts at the Thailand Motor Show on the 30th of this month.
The USP of the 2012 Civic however would not be its styling. The Civic's already futuristic interiors will lay claim of being this car's USP which seems to have been inspired by the CR-Z. As per one of the earlier reports, a compact diesel engine is getting ready to move into the Civic's engine bay.
Source - vtec.net