Talking from the Geneva Motor Show, Autocar India editor Hormazd Sorabjee told us a 7 seater on the Indigo Manza platform is in the pipeline for India. The Tata pipeline is certainly dry with only variants waiting to come in the next couple of years. The first real new car would be the Pixel which is at least three years away.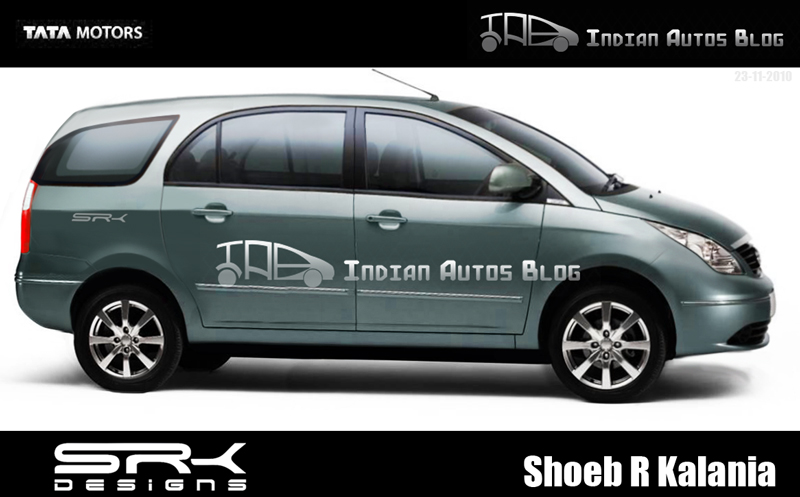 The new Indica platform is a fertile field. Besides the regular Indigo, it will also give rise a compact sedan in the near term with Fiat's 1.3-liter Multi-jet engine. The CS variant will carry a lot of difference. The rear especially can be styled to appeal to people who found it a bit boxy and old school.
Coming back to the seven seater, there is no word on the powertrains. Given this won't be as bulky as an Innova, they don't need a big engine under the hood. Tata could downsize the Aria's engine if the 1.3-liter is too small for a car of this size.
On the styling front, we expect many components to be carried over from the Manza. Considering what Tata has put out on the market, exterior styling will be done up on their own without mimicking the competition. Interiors won't be radically different and for cost advantage, seats, instrument cluster and console, upholstery and panels will be gathered from the existing parts bin.
Tata Motors is a pioneer in making spacious and comfortable cars and hence we see plenty of space, comfort, boot space in this one. Its price will match some C-Segment sedans. Fuel economy, needless to point out, will be on the higher side.