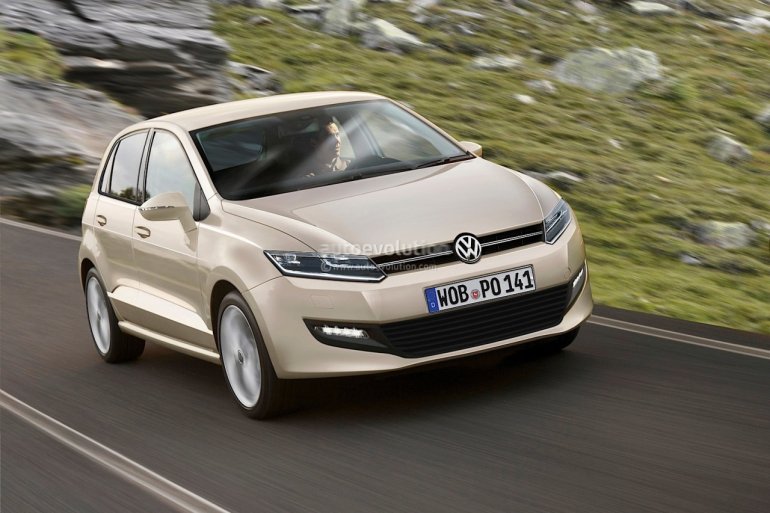 While Volkswagen in India commenced their operations way back in 2007 with the Passat, it was only in 2010 after the launch of the Polo did the German brand really get into the groove. In fact, if you're reading this post two days later (i.e February 23), the VW Polo in India would be celebrating its third birthday!
During these three years, not much have come in terms of a facelift for the most affordable VW car in India. Darkening the headlamp unit and adding features like Bluetooth and AUX-in (which should have been there from Day 1) cannot be considered a facelift, maybe a small refresh is all we can call it.
So what do the Germans have planned for their supermini?
Reports suggest that the Polo would not see a 'facelift' as such, instead VW would introduce an all-new Polo sometime in 2015. This certainly makes a lot of sense considering that VW does not exactly 'refresh' their cars every 2 or 3 years like other German brands.
The current Polo sits on the PQ25 platform also shared by the Vento. While it may be dated back to the late 2000's the platform is not 'old' as such. It is reported that the next generation Polo would share its underpinnings with the VW Golf (the MQB platform), making the replacement bigger and leaner.
A bigger Polo would be a welcome call considering that the current Polo is criticized for its lack of rear seat legroom. Another reason for the Polo to become bigger can be attributed to the rivals who are constantly making their offerings larger in dimension.
Answering to that important question in your head though: Is this how the new Polo would look? While we would certainly like to see the VW designers go a bit artistic, history suggests that 'neat and clean' lines would be followed. In short, the design would be an evolution rather than a revolution, it would have to treading the same path as the VW Golf 7 to obey family principles.
VW may also want to use 1.0-liter turbocharged engines for the base variants of the Polo while the diesel is expected to be the same 1.2-liter unit.
[Source - Auto Evolution]