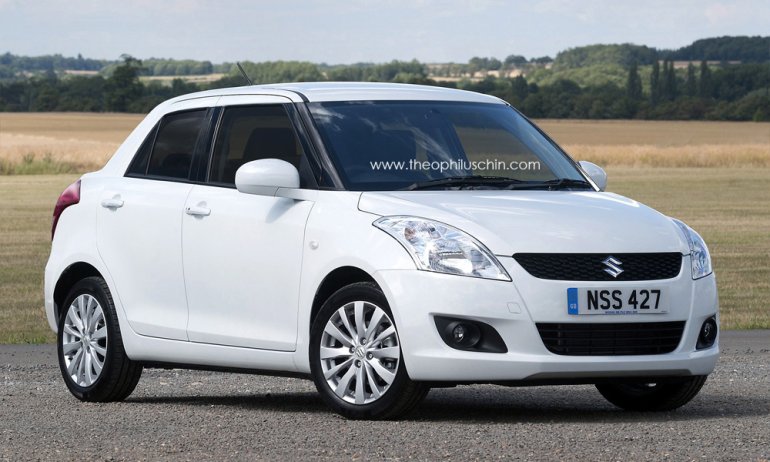 To benefit from the excise relief, manufacturers are working on cars under 4m in length with engines displacing not more than 1.2-liters (petrol) or 1.5-liters (diesel).
The first manufacturer to try out a sedan complying to these regulations was Tata Motors with the Indigo CS. Tata managed to make the CS look simple and clean. On seeing it at the Auto Expo 2008, some remarked it looked better than the regular Indigo.
Mahindra will try pulling off a mini sedan with the Verito, and the result is not going to be eye candy. In its regular form, people mouthed off about the Dzire. They found the incongruous boot pasted to its back a reason not to buy the car. Many of us believed the next generation model will see a more cohesive design as the sedan will be part of the program. But that might not be the case.
Success of Swift, Maruti Suzuki badge and attractive prices catapulted Dzire to the top of the leader board. We doubt truncating the boot will impress anyone. The intention of offering a sedan at the price of a hatchback is laudable, but it comes at the cost of looks and to an extent character, no? Does a sub-4 meter car have a personality of its own?
If a call has been made to keep the Dzire under 4m, there should be two reasons for it -
1) The SX4 is distanced from the Dzire. There are more disparities between the two products and the consumer will not subscribe to the idea that the SX4 is a tricked out Dzire as both are built using somewhat similar components.
2) Providing the fiercely approaching competitor models some headaches by playing the price card as the excise benefits can allow them to. Besides the Verito compact, Toyota Etios diesel arrives in 2012, Tata Manza CS is in the pipeline, Chevrolet Sonic sedan is expected in late 2011 along with the compact Xylo in the next few weeks.
Will people continue buy the Dzire overlooking the design imbalance and nil-creativity syndrome that continues to dwell on this product?
The rendering from Theophilus Chin gives us a fair idea of the new Dzire' stance. Chin missed out the chrome lines on the radiator grille, the only feature that distinguishes the Swift from the Dzire.