The Mini Cooper hatch is due early next year and it will be accompanied by a cabriolet version as well. Our good friend Theophilus Chin has rendered a design for what the droptop Mini might look like.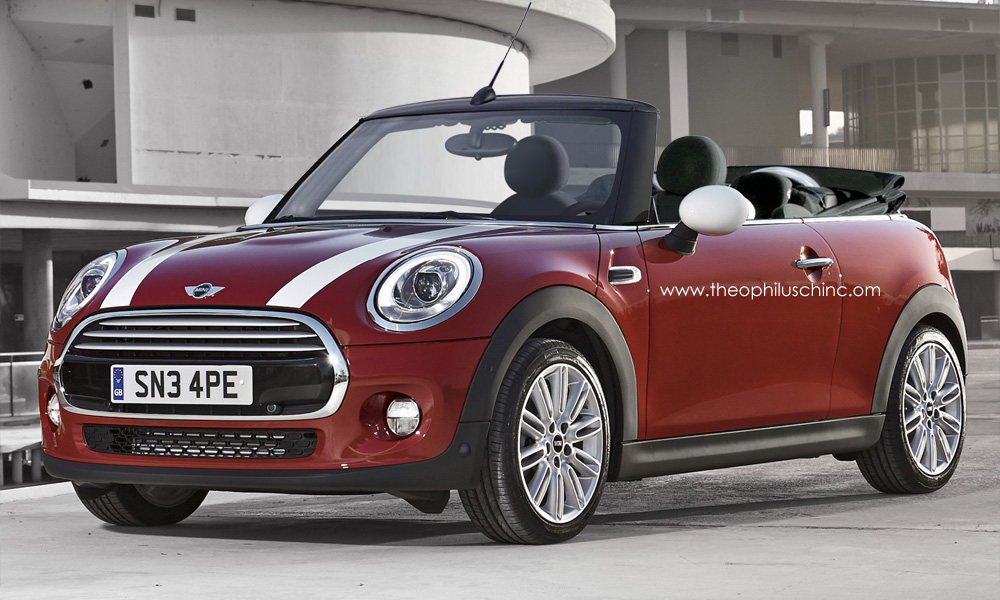 The updated convertible will share its running gear with the three-door variant which would mean that the 2.0-litre four-cylinder, developing 189 bhp and 300 Nm of torque, the 1.5-liter three-cylinder turbo petrol delivering 134 bhp and 219 Nm of torque, 4.4l/100km, and the 1.5-litre three-cylinder turbodiesel delivering 112 bhp and 270 Nm, with claimed fuel economy of a frugal 3.5L/100km would serve on the convertible.
All variants get either a six-speed manual or a six-speed automatic.
The new Convertible is expected to follow the design guidelines set by the 'MINI Vision Concept'. The concept, which is the inspiration for the 2014 Mini hatchback, has full-LED headlights, a new hexagonal grille, central dual exhaust system and many other interesting design highlights.