With the growing demand/need of environment friendly vehicles, many OEMs have come up with the compact and user-oriented solutions that are technologically advanced and are green too.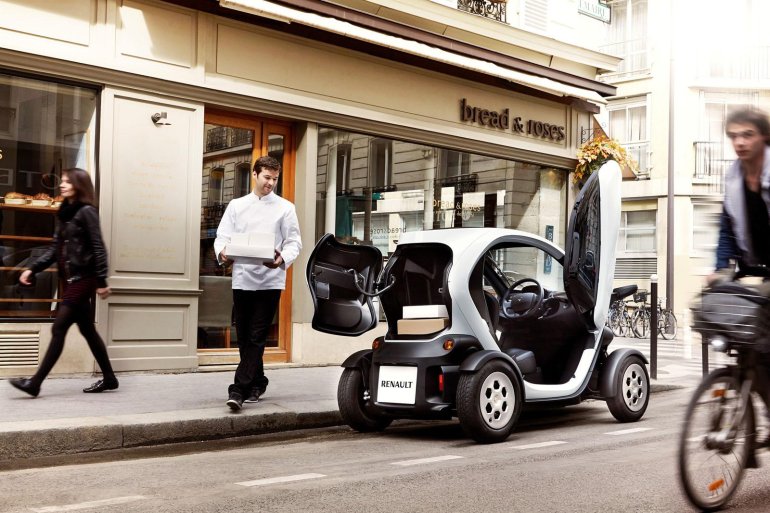 Renault has its quadricycle Twizy as a compact urban solution with futuristic design language and electric powerhouse. Recently, Renault launched Renault Sport F1 variant with chunky wheels and F1 inspired livery. Now, it is launching a more sensible 'Cargo' variant.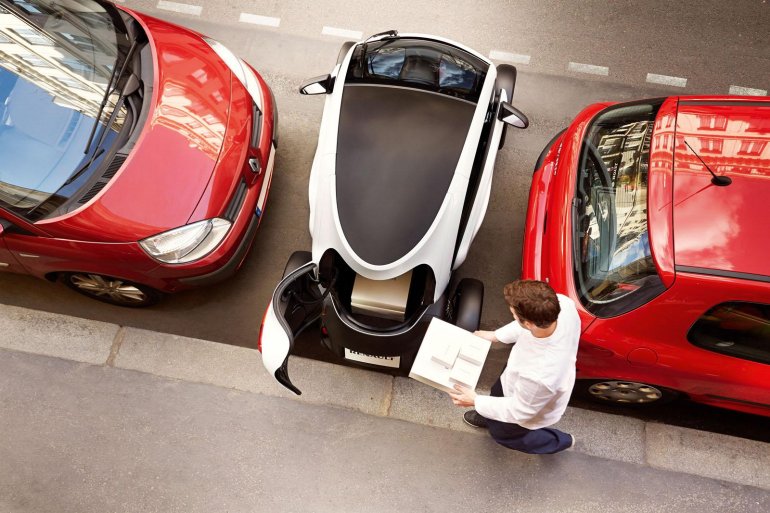 The Twizy Cargo is technically a grown-up shopping cart with a driver seat. The passenger seat of the Twizy city model has been sacrificed to carve out a mere 180-litre boot with a maximum load capacity of 75kg. The boot is accessible via a rear door that opens at 90 degree for easy loading.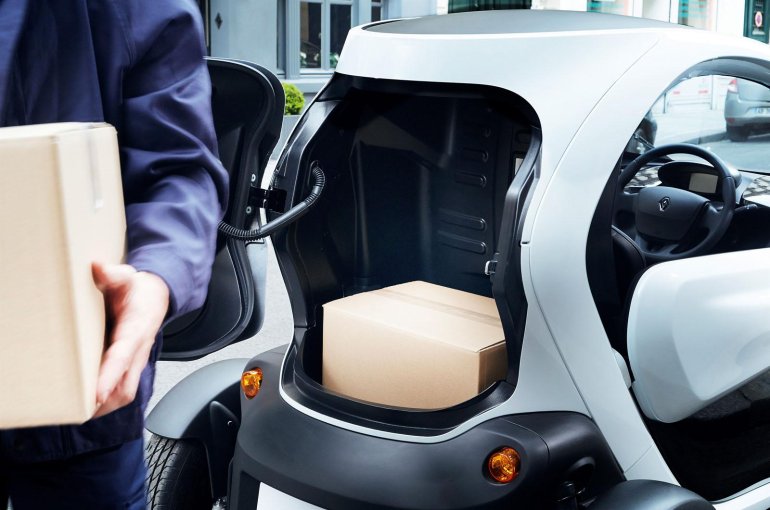 Renault claims that this new variant will be a handy option for intracity delivery businesses where traffic and parking space are a real headache and for the various emergency services too. Renault also praises its compact dimension and all-electric drive for being a viable option for city commutes.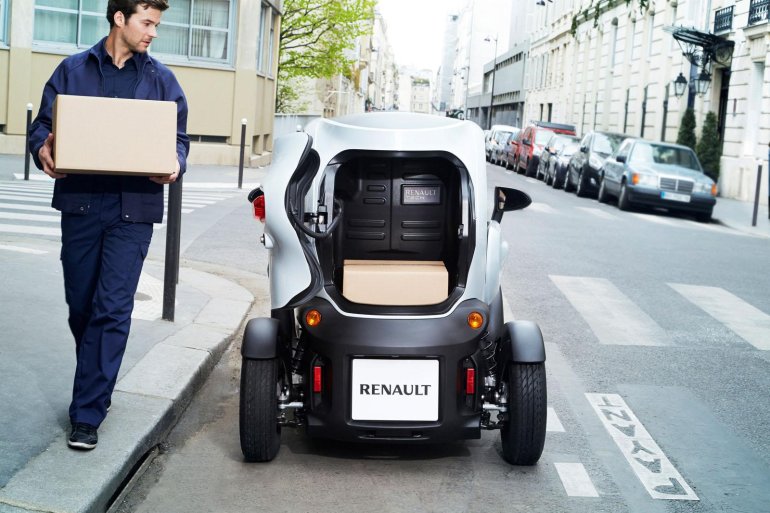 The Twizy Cargo is available in two variants:
3.7kW Life 45 (speed limited to 45km/h)
12.5kW Life 80 (speed limited to 80km/h)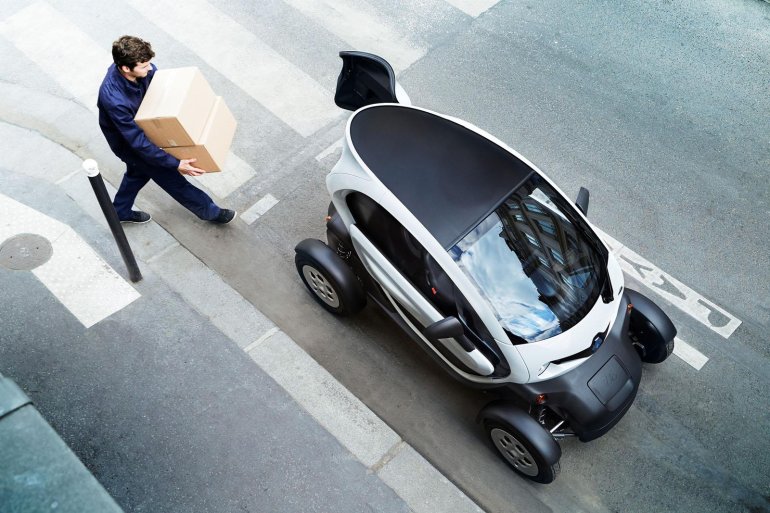 Both variants offer a 'real range' of 50-80km. Prices in Europe start at $9,600 (around Rs. 5.72 lakhs) and $10,400 (around Rs. 6.20 lakhs) respectively.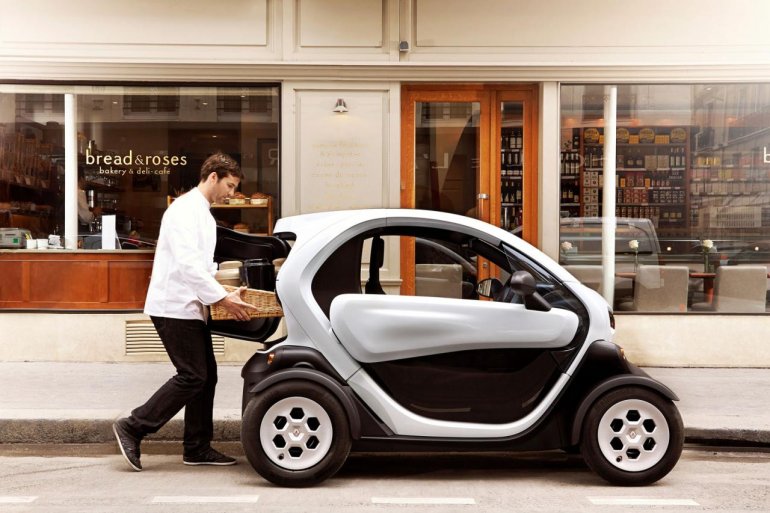 Head Page 2 for press release.

Renault Twizy Cargo Press Release
[Can't view the document? Head to Scribd]