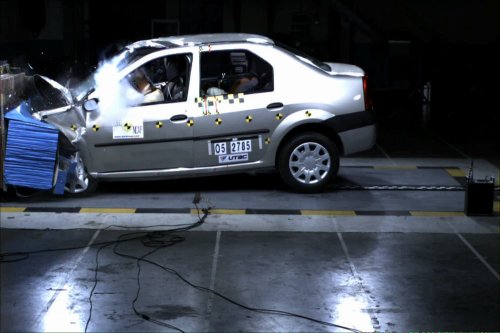 The tale of Renault's losing battle in India continues to take new turns and shortcuts to reach a nearest dead-end. First, Mahindra dropped-out of the three-way JV in Chennai.  Leave alone Logan's sub-1000 sales figures, due to the the poor economic state, Renault was left in a bit of a soup, car sales of the brand was affected globally.
Yesterday, Renault's official has communicated with DNA and confirmed it will defer its investment on the Chennai plant.
Renault country general manager India operations Marc Nassif -
Renault would defer its investment in the assembly line for its cars -- till the economic situation improved. Our commitment to invest in the Chennai facility and India remains undiluted.
The Renault-Bajaj ULC has also faced its quota of problems. One party wants the vehicle to compete with the Tata Nano directly, while the other wants it to be positioned elsewhere. Apart from this dilemma, nothing else about the product, its development or progress has made headlines anywhere.
Sources tell us Renault might not extend its relationship with Mahindra beyond the under-performing Logan in Nashik. Mahindra has said slight modifications to the product could enable it to qualify for lower excise duty, but no breakthrough has been reached. With speed breakers popping up everywhere and now even in the JV down south, one cannot but think Renault would pull the plug in India.
Nissan is however confident of its plans and it has assured us about the Micra and a sedan based on it, which will roll out of the Oragadam plant next year. Nissan will also build three other cars in India and import niche models, the first of which is the 370Z, possibly at the Auto Expo.
Source - DNA India