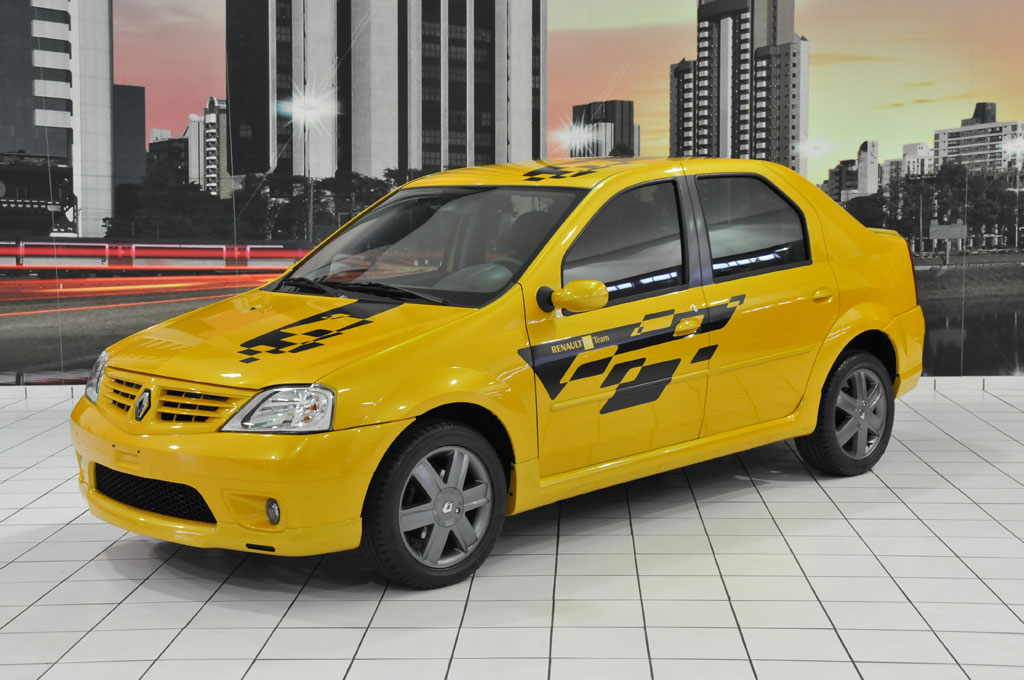 OK. Don't get very excited as this car ain't for India. It's the Logan Sport which will be sold in Brazil. The car it seems will have no changes to it's mechanicals and the differences are purely on its skin.
The Logan Sport gets a 'sporty' yellow paint with black decals running alongside its doors. The bumpers, spoilers and wheels are reported to be new, but the pictures are otherwise. The Renault F1 team badge adds a touch of humor to this otherwise boring looking car.
IAB Comment- Pointless and a waste of time, if you ask us. And no, we ain't having a bad day at the office.
Source- Auto News Garage