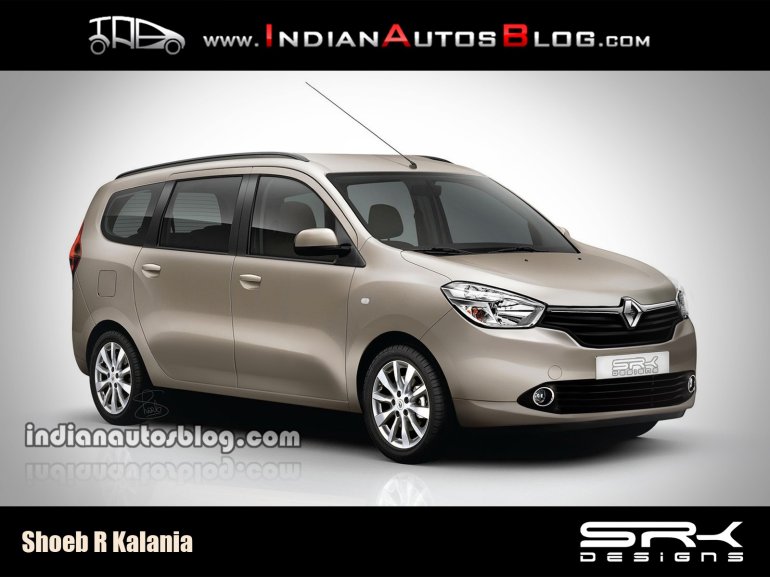 When Dacia unveiled its MPV, the Lodgy at the Geneva Motor Show last year, it was apparent that it would soon make it to the Indian shores as well.
In fact the first set of reviews do speak positively about the MPV, and there were some senior journalists in India who had positive praise to shower on the budget family van.
Now, Economic Times reports that Renault may want to launch the Lodgy in India by early 2015. This may be pretty late considering the way our MPV market is growing.
With small MPV's such as the Maruti Ertiga commanding huge waiting periods and even the expensive Innova selling in excess of 75,000 units per annum, Renault may want to speed up the process of getting the Lodgy here.
The Lodgy is a 7/8 seater MPV designed by Dacia. Renault have understood that its Romanian products have tremendous potential in India. The first Dacia in India, the Logan, still sells in decent numbers. The second Dacia, the Duster, has taken the market by storm.
Says Marc Nassif, Renault India managing director "We will take the direction of where the market is going, right now the market is moving to SUV and you look at our performance. MPV will see a huge trend and Renault will have to find a solution to go wisely and also find out what is best in our DNA to go into small cars."
According to the report, Renault is expecting to sell about 35,000 units/annum of the Lodgy.
Renault would want to price the Lodgy in the INR 7-11 lakh rupee region. A lot of parts would be shared with the Duster as well. Power for the Lodgy will come from the same 1.5L diesel K9K which is being used in the Duster/Fluence/Pulse and so many other Renault-Nissan cars alongside the 1.6L petrol engine. Renault may use 5-speed and 6-speed transmissions paired to engines of different power ratings.

When it goes on sale in India, this Renault would also be competing with the Nissan Evalia (which is also powered by the same engine) and the Chevrolet Enjoy arriving in April.
However, a potential chink in the Lodgy's armor comes in the form of its EuroNCAP rating. The Lodgy received a very low 3/5 stars in the crash tests and was given a remark as 'below average in all areas of safety'. During the crash, the rear passenger floor panel and tunnel were believed to be completely separated and the transmission tunnel was deformed between the front seats.
The crash test score of the Lodgy is believed to be the lowest result for a car in 2012 (the Dacia Sandero being a contender as well). Renault would have to do something about this, especially before selling it in a country like India, where brutal collisions due to over-speeding are reported frequently.
[Source - EconomicTimes.IndianTimes.com]