A new report by The Economic Times points out that the Renault Kwid Electric could be India-bound. This information is in sync with an earlier report on the Renault Kwid EV. In October 2017, Thierry Bollore, Chief Competitive Officer, Groupe Renault, confirmed that Renault will launch an EV in India by 2022. The company is waiting for the government to lay a clear roadmap for electric vehicles. The Renault Kwid Electric is under development in China. Carlos Ghosn, Chairman and CEO of Renault-Nissan Alliance has already told The Automotive News that it will be sold in India, Brazil, and the Middle East. When brought here, the pure electric car is likely to cost roughly INR 6 lakh. It will become a direct rival to the Mahindra E20.
"The basic architecture — the CMF-A (platform) — has been developed in India; the Chinese counterparts are going to bring in their battery and battery-management system expertise into the project. The vehicle is likely to hit the (Chinese) market in 12-18 months. So, it is only a matter of time before the (electric) Kwid comes to India" a source close to Renault has said.
Sumit Sawhney, Managing Director, Renault India has refrained from divulging details on the company's EV strategy, he has acknowledged that "Electric vehicles are inevitable."
"Right now there are three challenges as far as electric vehicles are concerned, related to performance, range and cost. Once the code is broken, the market will take off. You have to bring the right product to the market. Today, 40% of the cost of an electric vehicle is the battery. Localisation will be important if one has to make the value proposition for the consumer attractive."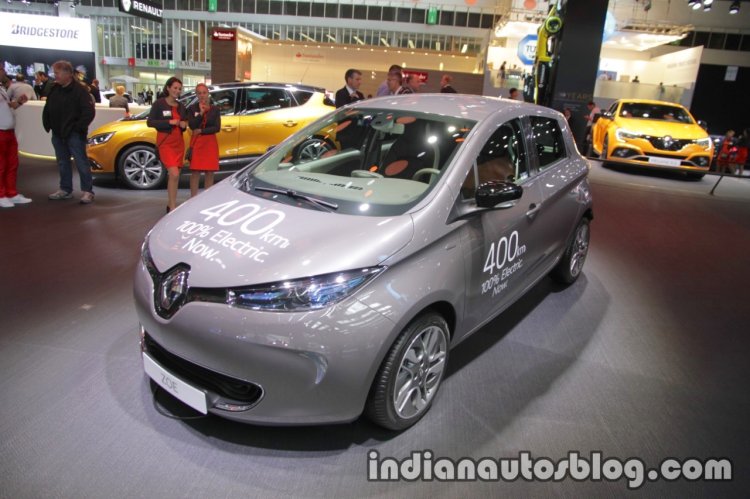 Also Read: ASEAN NCAP awards Renault Kwid a zero star crash test rating
If its gets approval, the Renault Kwid Electric is probably about two years away from its Indian launch. Before that, Renault will launch the sub-4 metre MPV codenamed 'RBC', a sub-4 metre SUV codenamed 'HBC' and the second-gen Duster.
[Source- economictimes.indiatimes.com]