When Renault wanted to enter the Indian car market solo, the Koleos was one of the vehicles the French major got along (the other being the Fluence).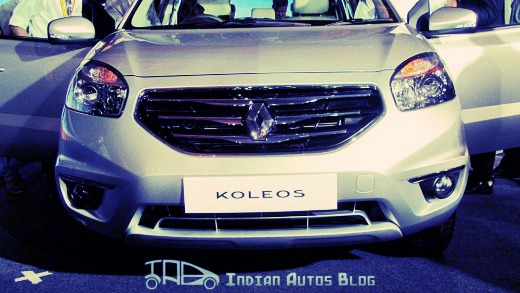 With a steep price and lack of third row seating, the Koleos soon became a classic Indian flop. Which is sad because if you look beyond the price, the Koleos is a pretty good car. It comes with essential off-road technology, 4WD, and a good diesel engine mated to an automatic transmission. Lets not forget the Bose surround system given as standard.
If you think the Koleos' bad streak is secluded to India, think again. In the UK, Renault had to withdraw the Koleos from the market after selling only 2,600 units in a span of two years. No wonder then that Renault has started developing the next gen Koleos.
Carscoop.Blogspot.com reports that Renault is testing a new compact SUV which could replace the Koleos. The chassis of this all new compact SUV will be shared with the next gen Nissan Qashqai (under the Renault-Nissan alliance) and a concept could be shown by the end of this year, possibly at the Geneva Motor Show or Frankfurt Motor Show.
Last year a report had claimed that Renault would transform the Koleos into a virile MPV with SUV creds.
The next gen Koleos would compete with the likes of the Ford Kuga and the VW Tiguan. With the next gen Koleos and the just-announced Captur mini SUV, Renault is preparing itself well for the emerging sales in the SUV segment.
[Source - Carscoop.Blogspot.com]