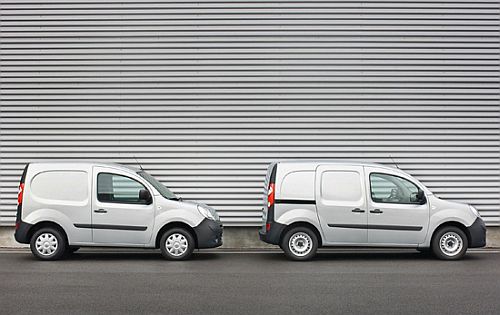 Business Standard reported last week that one of Renault's five models to India over the next few years will be the Kangoo MPV which will be localized vigorously to take on the likes of the Maruti Eeco and Tata Venture.
The second generation Renault Kangoo (dubbed Kangoo Evolution) was introduced back in 2008. Termed "Leisure activity vehicle" in Europe, the vehicle measures a little over 4m in length with a wheelbase of about 2.7m.
It doesn't take research to predict that Renault will offer this model not only to families, but stripped-down versions will reach cab operators for a bargain. Renault has presented plenty of powertrain options including electric, plug-in hybrid and engines that can run on CNG/LPG. The obvious choice, by the look of things would be the 1.5-liter CRDI engine that will also power the Micra family of vehicles.
The Kangoo looks better and should feel better than vehicles like Venture, which are based on platforms primarily meant for commercial vehicles. If the Kangoo has to benefit from lower excise duties, the short wheelbase variant is the vehicle in question.
Source - Business Standard