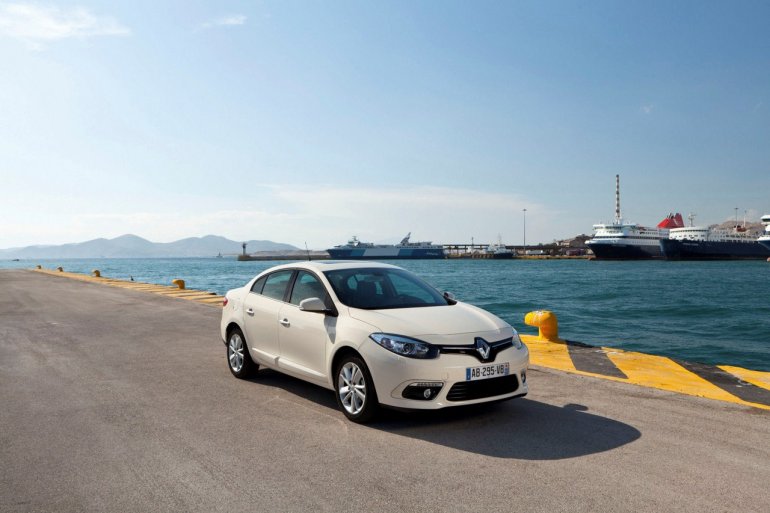 Renault Fluence recently received a facelift which was showcased at the Istanbul Auto Show last month.
The facelifted sedan will slowly start replacing the existing car throughout the globe including India. The car speaks Renault's renewed design language which debuted in Renault Zoe.
The new Fluence gets a completely redesigned front fascia which looses the quirkiness of the current car but feels more modern and fresh. The front grill which bridges the headlamps widens in the middle to create space for the Renault Lozenge which is bigger than before. A neat single chrome strip on the grill adds to the touch of elegance.
The front bumper too is redesigned and houses daytime LED running lights along with the fog lamps. The profile and rear of the car stays unchanged and there is nothing wrong about it given that the current car's profile and rear are already stylish.
Renault has taken the facelift opportunity to slip in more equipment into the car. The high end variants get R-Link touchscreen multimedia infotainment system with Bluetooth connectivity, navigation system and a new audio system.
The car will be powered by a 1.6 litre petrol and the familiar 1.5 litre DCi diesel motor. A new X-CVT automatic transmission is also on the cards.
Renault Fluence comes to India through the CKD route and hence Renault India has no other choice other than graduating to the facelifted model once the CKD kits of the current car runs out of stock. Our educated guess is that the Renault India could start assembling the new model sometime around June 2013.
The renewed looks could boost Fluence's appeal in an over crowded Indian D Segment.