As Renault Duster launch nears, we are working twice as hard to get you all the details of what's in-store. Speculations are rife that the Duster launch is scheduled in the first week of July.
We have already informed you that the Duster will be launched as RxE, Rxl, RxZ variants in part 1 of the story. We have also informed you about the fact that RxL will be available in both 85PS and 110PS versions and revealed all other technical specifications yesterday.
Now we have detailed information of each of these variants. We have tried to simplify the information as much as possible for your reading pleasure.
Our little birdy tells us that an introductory starting price of a little over 7 lakhs for the base diesel variant is on cards. No official information is available on pricing.
Renault Duster technical specifications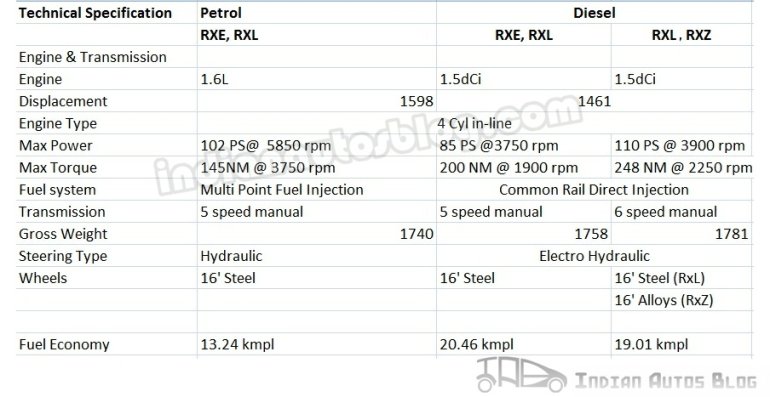 Keep coming back for more news of the Renault Duster launch.