Renault withdrew from Indonesia a couple of years ago but the French company wants to have another shot at the fast growing auto market which has a penchant for utility vehicles and compact cars.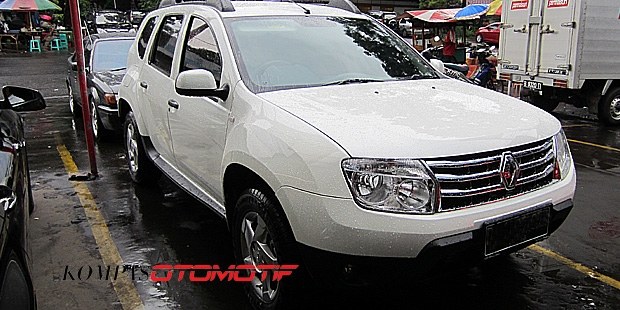 Renault's comeback model would be the Renault Duster and just like any other RHD Duster in the world (Dacias included), the Indonesia spec car will be made at Renault's Oragadam plant, near Chennai. We have already brought you a set of spyshots of the car from an Indonesian dealership.
Otomotif.kompas.com presents us with another spyshot along with some more information. According to the website, the Renault Duster is slated to make its Indonesian debut at the Indonesian International Motor Show which will be held between September 19 and 29.
The Duster is expected to be accompanied by a few other Renault products but information regarding the same is very limited as of now. Considering Indonesia is a big MPV market, Renault's version of the Dacia Lodgy appears to be a perfect companion to the Duster though such a product doesn't exist today.
The Renault Duster destined for the archipelago is expected to be powered by the same 1.5 litre dCi diesel engine as the Indian Duster. Power output stands at 110PS. Renault cars would be distributed in Indonesia through the AEI Indomobil Group. The estimated price range is between 150 million (around Rs. 8.3 lakhs) to 200 million (around Rs. 11.07 lakhs) Indonesian Rupiah.
The Renault Duster is like a Lady Gaga sound track - wherever it plays, it makes an ocean of fans. The company would be hoping that the MPV worshiping Indonesian market will also fully embrace their compact SUV.
[Source: Otomotif.kompas.com]