The new sensation from Renault India continues to gather momentum as the days pass.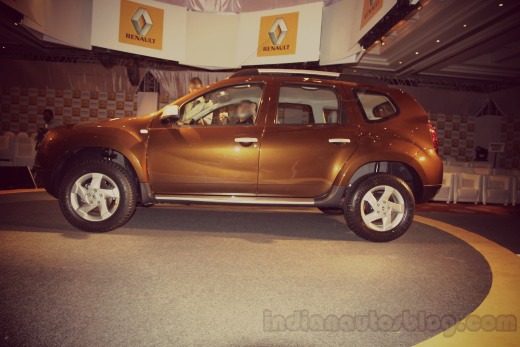 Currently, Renault India has crossed a sum total of 20,000 Duster bookings since the time of its launch.
Looking to profit from its first big success since its comeback in June 2011, Renault India has announced a considerable price hike for both petrol and diesel variants.
The petrol Duster variants will be dearer Rs 30,000, and the diesel Duster will be more expensive by Rs 40,000.
Renault India claims that the price hike is due to increase in input costs and depreciation of rupee. The good news is that people who have booked their Renault Duster in August will not be affected by the price hike
Because of excess demand, the Duster is running a waiting period of 2-4 months. Renault has currently sold out its production till December. In order to meet the increased demand, Renault has increased production with three shifts at its Chennai plant, which will also have the bear the burden of exports in the coming weeks. Vendors have been asked to increase their output to make sure that there is no parts shortage.
The price hike is a strong signal from Renault that it isn't afraid that the newly launched Mahindra Quanto will eat up the Duster's share. We are still awaiting the Quanto's initial booking orders to analyze if it has had any impact on the compact SUV segment.