So the Renault Duster is a big launch in India. Its the word on everyone's lips. July is going to be a make-it-or-break-it month for Renault India. The competition has to folds it hands and watch. Renault's dealer partners have started taking bookings.
Let's also toss in the fact that Indian Autos Blog was the first to reveal the car's specifications and variants.
[can't see the video above? Head over to Youtube]
To raise the tempo, Renault India has started promoting the Duster by releasing a video on its Facebook page. It has also designed an application that asks fans to guess the price and mileage.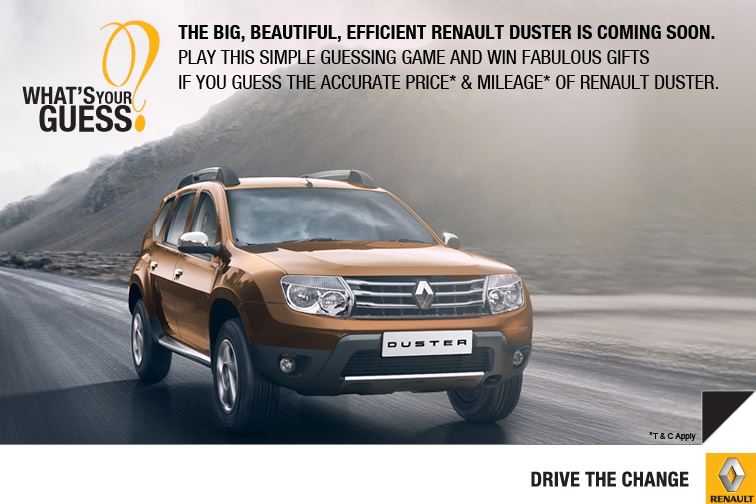 We hear the Duster pricing is still being finalized, but the company has to devise an aggressive price strategy to strike a comeback in the Indian market. They can follow the XUV500's formula - use the starting price as a crowd puller and then gradually revise the prices in the months to follow.