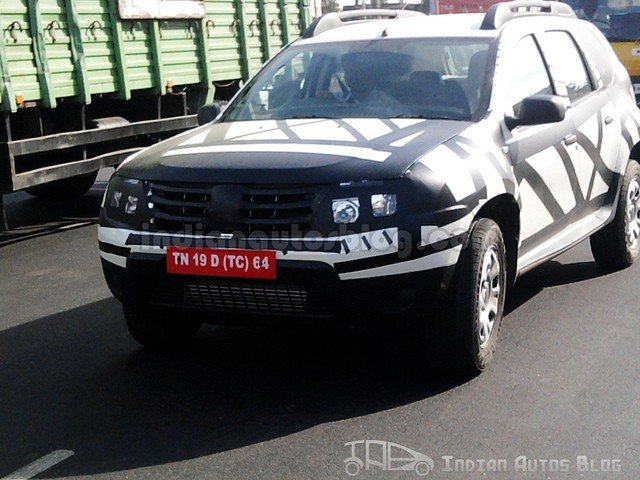 There are two reasons why India believes the Duster will be launched in June -
1) The official website says it'll send you the brochure of the car in June upon signing up for one.
2) Reports on internet say its June.
See spyshots of the Renault Duster testing in Chennai
Today, through our highly placed sources in Renault, we learned that this is far from the truth. The Renault Duster will be launched this year, however not in June. Renault, we're told, is looking at a pre-festive season period as a potential time frame to conduct the launch.
Renault India will also export the Dacia version of the car to the UK. The first deliveries will begin in the UK in January 2013.
For the Indian market Renault is said to be using the locally manufactured 1.5-liter petrol engine (HR15DE) borrowed from the Nissan Sunny for higher fuel economy and lower cost. India will be the first market to use this engine on the Duster. The 1.5 DCI engine is the same powertrain for the Indian market. According to one our sources, even if the 4WD version is manufactured in Chennai, it may not be available at the time of launch in India.
We're waiting for more updates on the Duster, so stay tuned to Indian Autos Blog.