We bring you news from the Johannesburg International Motor Show (JIMS 2013) that opened to the media this morning. Renault South Africa has unveiled a concept car based on the Renault Duster. Familiar to readers who have seen it on a teaser image, the Renault Duster Détour is the 'alter ego' of the Duster which was launched in South Africa last month. The South African Duster is exported from Renault's Chennai facility, which is the only manufacturing plant in the world to make the car in RHD spec.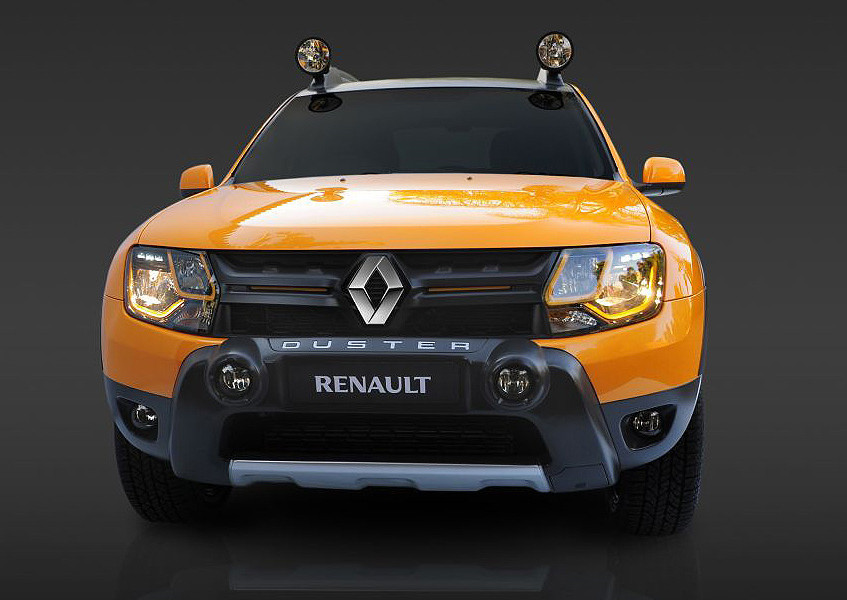 The Detour is described as the combination of "Mad Max, Terminator and Dakar dust". The vehicle was jointly designed by Renault's European design studio and a private design studio based in Johannesburg.
There are no plans currently to launch a production version out of it, but if the response is positive, a similar special edition or a future variant would be considered. If such is the eventuality, vehicles have to be made at the Chennai plant, which leads to the possibility of a launch in India as well.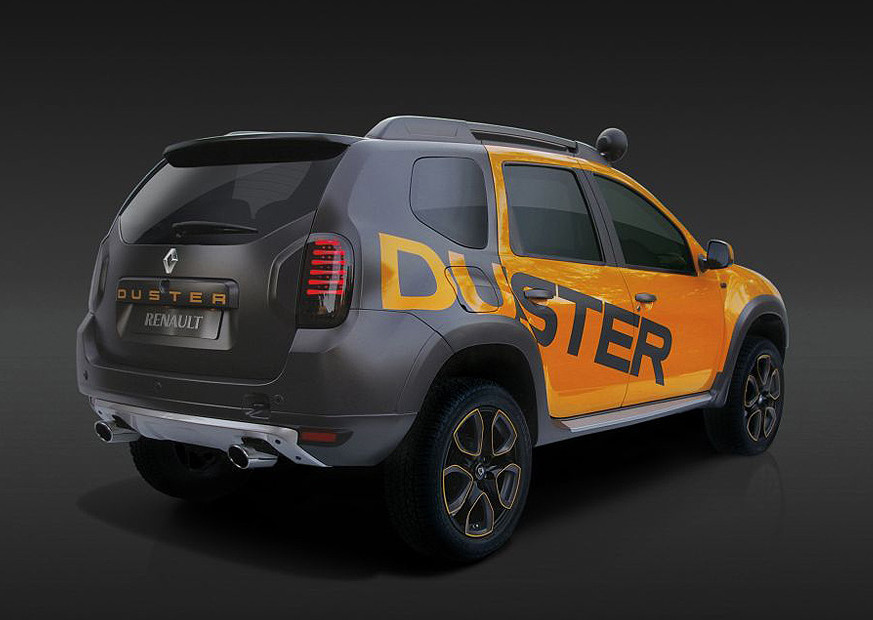 The front-end is redesigned with a multi-pod headlight featuring daytime running lamps, a nudge bar, and a twin-slab matte-black radiator grille. The car is planted on 18-inch black all-terrain tyres, the rims of which are painted in a dual tone Yellow-Gray.
The rear gets aggressive LED tail lights, a diffuser, a roof spoiler and dual exhaust tips.
As this is a show car, there is no change to the mechanical nature of the car. The modifications therefore can be done to either a 1.5-liter diesel-engined variant (in 85PS/110PS trims) or a 1.6-liter petrol-engined model, that puts out 104PS.
Renault Duster Detour Concept Image Gallery