At the recently concluded media drive of the Renault Scala, officials from the French company said bookings of the Duster have crossed 15,000 and they expected a minimum of 1,000 bookings to be added to this tally every four weeks.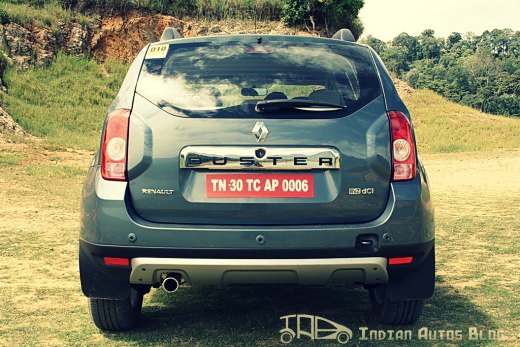 The Duster as a brand could be more popular than Renault if the performance continues to impress.
Renault customers love the brown body color (Metallic Woodland Brown) and the 85 PS variant is proving to be a popular choice. The Duster currently demands a waiting period of one month and Renault India admitted that they did not foresee such high levels of popularity for this launch.
Renault will soon begin the third shift at the plant allowing them to produce up to 300 Dusters a day.
Officials said the rear AC vent, designed particularly for the bench-loving Indian market, is desired by markets such as Brazil. Other revised components from the Indian program such as the seats and dashboard could benefit the Duster overseas in terms of cost and functionality.
Production of the 'Dacia Duster' will begin towards the end of the year at the Oragadam plant in Chennai for shipments to the UK market.
Renault officials said they have no plans to share the Duster with Nissan for a rebadged version.