Claims an astonishing fuel economy of 100 km/l.
The Renault EOLAB Concept which previews the French automaker's fuel efficiency enhancing technologies has debuted at the 2014 Paris Motor Show.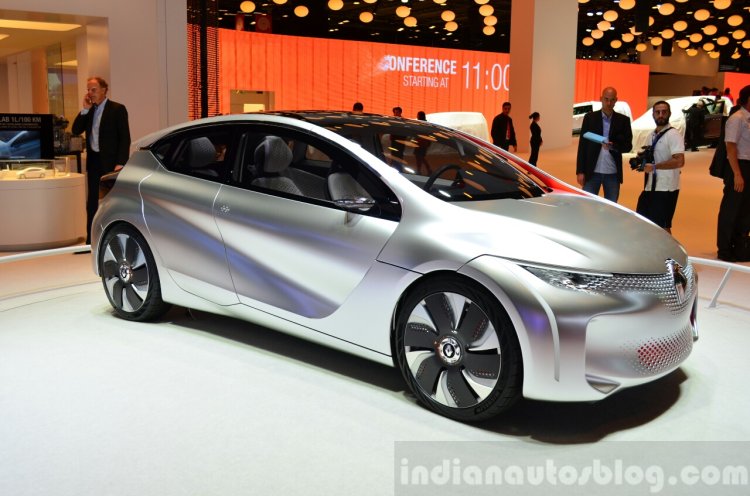 The interesting concept is claimed to incorporate nearly 100 production-destined technological innovations that result in an outstanding fuel efficiency of 100 km/l. The automaker says that these technologies will start featuring in production cars starting from now until 2020. The brand also estimates that such an affordable and efficient B-segment car would be a reality within a decade. The ultra low fuel consumption is not the only interesting fact about the EOLAB Concept as it produces a mere 22 g/km of CO2 under NEDC cycle. In order to achieve these figures, Renault's engineers have laid focus on minimizing weight, refining aerodynamics and using "Z.E. Hybrid" technology.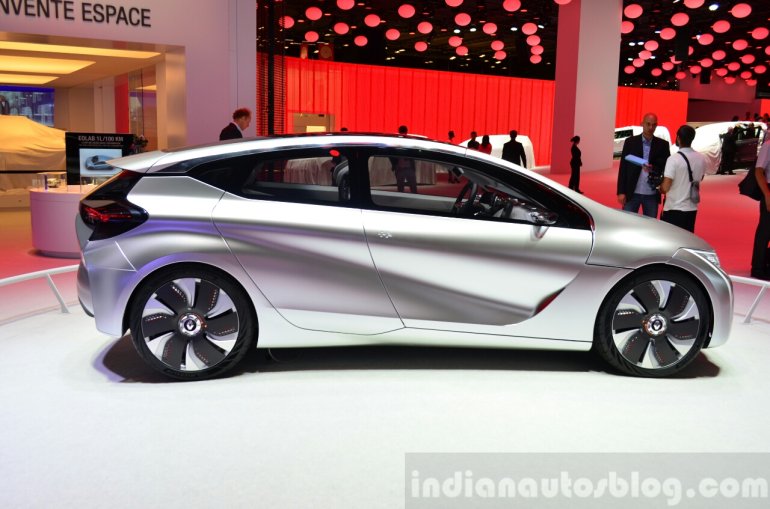 The body construction employs magnesium and aluminium which enabled an extremely light weight of 400 kg, while being a cheaper solution than using titanium. The low drag coefficient of 0.235 helps the EOLAB slice through air effectively.
The hybrid powertrain consists of a 75 PS 1.0-litre three-cylinder SCe petrol engine and an electric motor which is backed up by a 400V, 6.7 KWh battery. The system is mated to a patented clutchless 3-speed gearbox. The car can travel on pure electric mode for 66 km with speed not exceeding 120 km/h.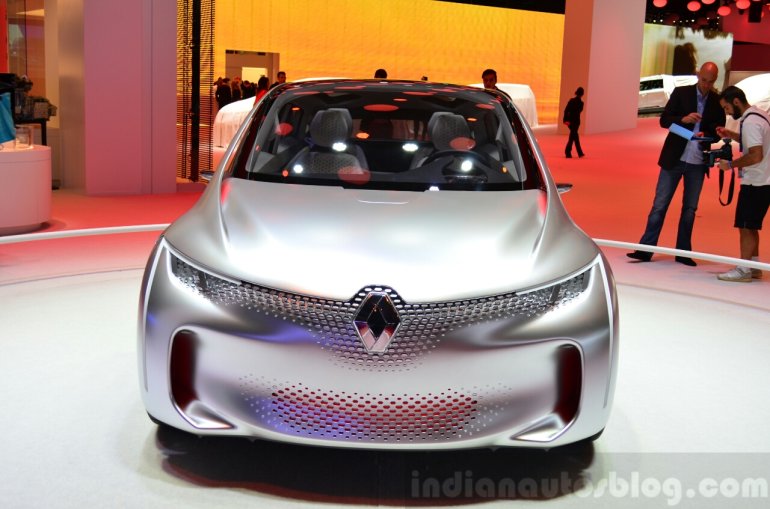 Exhaustive details about the EOLAB's technological innovations are available in the press release below the gallery.
Renault EOLAB Concept - Press Release
{Head to Slideshare if you can't view the press release.]