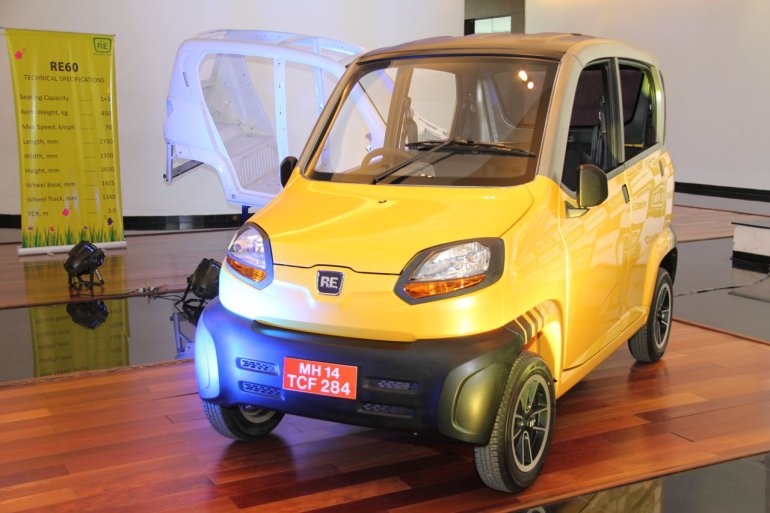 It is no more a secret that Bajaj is planning to put the RE60 into production very soon. In fact, the only thing that is holding up Bajaj is the Indian government's definition of what a Quadricycle is.
In simple terms, a Quadricycle is a Bajaj RE60 - a small four-wheeler that can be used for limited distances, something that could replace the three-wheeled auto rickshaw.
However, the Government of India needs to define it technically in terms of number of passengers it can carry, the carbon emissions it can have and the sort of roads it can be used on (Mumbai - Pune expressway for example).
While the official report from the Govt. panel is still due in about 30 - 45 days, not everyone wants to see it implemented however.
Case in point being Mr. Karl Slym, Managing Director of Tata Motors. Mr. Slym recently tweeted saying "The Govt. have been accelerating efforts in traffic safety and environment, now we consider Quadricycle! Why go backwards?"
Mr. Slym is not the only one who is opposed to the Quadricycles. Mr. Venu Srinivasan, TVS Motor Chairman has been quoted saying that TVS proposed the Quadricycle a decade ago, but were quickly chided by Maruti and Bajaj on the basis of safety. However, he quickly adds that the current Quadricycle specification, if implemented, should have the Tata Nano as a benchmark for safety and pollution standards.
It must be mentioned here that the UK based TRL (Transport Research Laboratory) has concluded in a study saying that Quadricycle fatalities are 14 times higher than in a car.
Before we start talking about whether these Quadricycles can cut through traffic like our three-wheeled friends, it will be of utmost importance that there are strict norms and regulations on their usage, and more importantly, that the rules are followed.
What's your take on this issue?