Reported to be 150 mm longer than the outgoing model.
Paultan reader, Mohd Fahmi Abdul Hamid, has spied the upcoming Proton Perdana testing on Malaysian roads with a full-body camouflage.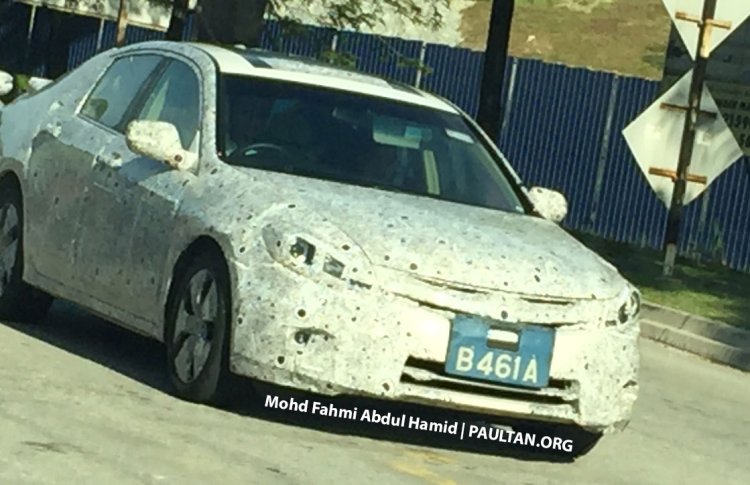 As seen in the spyshots, the next Perdana will feature a new pair of headlights with projector lens, LED daytime running light strips, redesigned grille with bold chrome slat and a contoured hood. Every body-panel on the car appears to have been altered.
The rear-end gets new taillamps identical to the one teased at a company event last October. Reports suggest that it is 150 mm longer than the outgoing model, which is apparent at the rear end.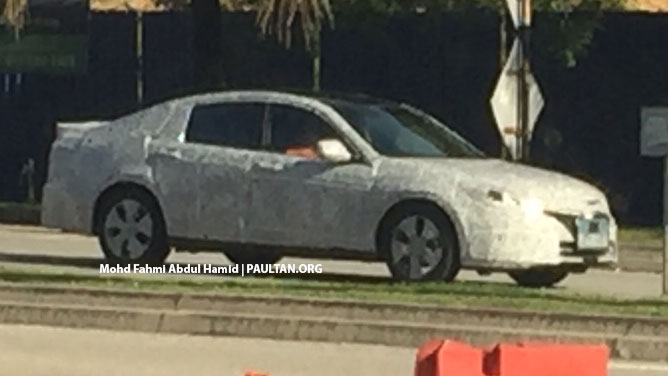 It will be based on the eighth generation Honda Accord, and retain the 2.0-litre engine capable of 154 hp and 189 Nm peak torque, as well as the 2.4-litre i-VTEC motor with 177 hp and 222 Nm. Both variants will be offered with a five-speed automatic transmission.
The current Proton Perdana (a Honda Accord with a Proton badge) is reserved only for sale to government officials. Proton has confirmed that this will change, and that the new Perdana will be available for purchase to the public as well.
[Source: Paultan]