Toshihiro Suzuki confirmed that Suzuki is still working on a supercharged motorcycle.
Suzuki President, Mr. Toshihiro Suzuki has confirmed that the Recursion project has not been abandoned. In an interview to MotoRevue he said Suzuki has been studying how much this technology will cost to be put into mass market production.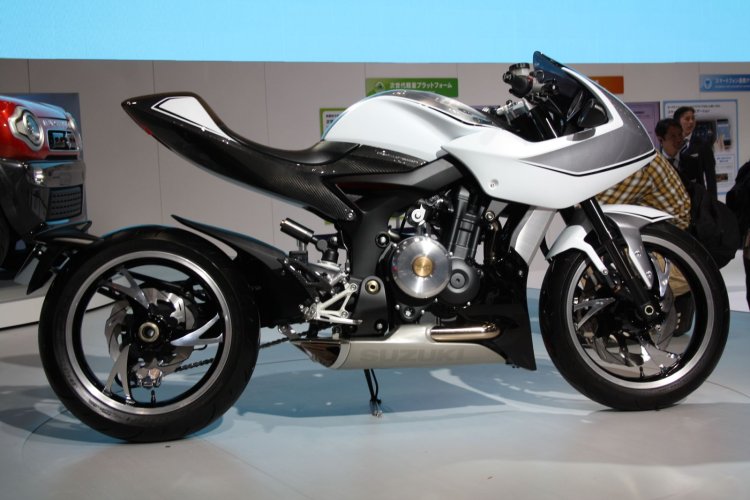 The Recursion concept was showcased at the Tokyo Motor Show in 2013. The turbocharged bike aims to give the performance of a larger displacement motorcycle with the handling finesse and fuel efficiency of a middleweight.
The concept model's turbocharged 588 cc parallel twin mill churned 100 PS of maximum power at 8,000 rpm and 100 Nm of peak torque at 4,500 rpm. The Kawasaki H2 is the only forced induction, road-going, series production motorcycle on sale now.
Turbocharging may have been used as a fuel saving and emission reducing means in cars but motorcyclists are not really concerned with the former. Suzuki understands that two-wheeled riders look towards turbos as a way of getting more performance out of a machine.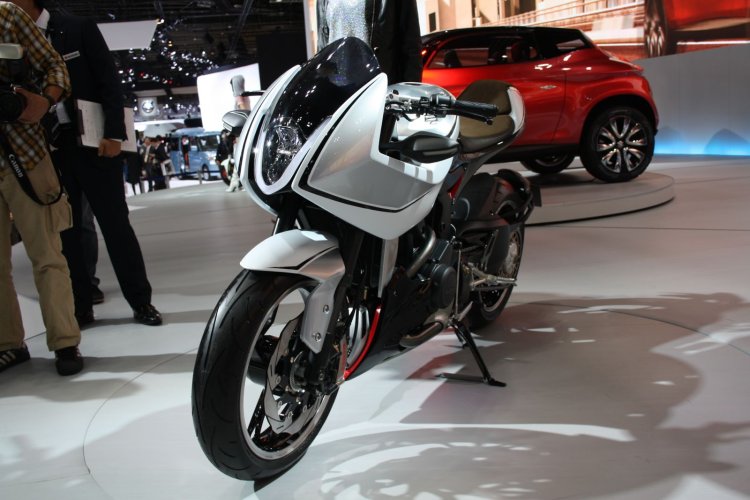 A production forced induction bike from Suzuki though is still some time away. While an exact time period has not been revealed, Suzuki confirms that it will not happen in 2017.
[Source: MotoRevue]