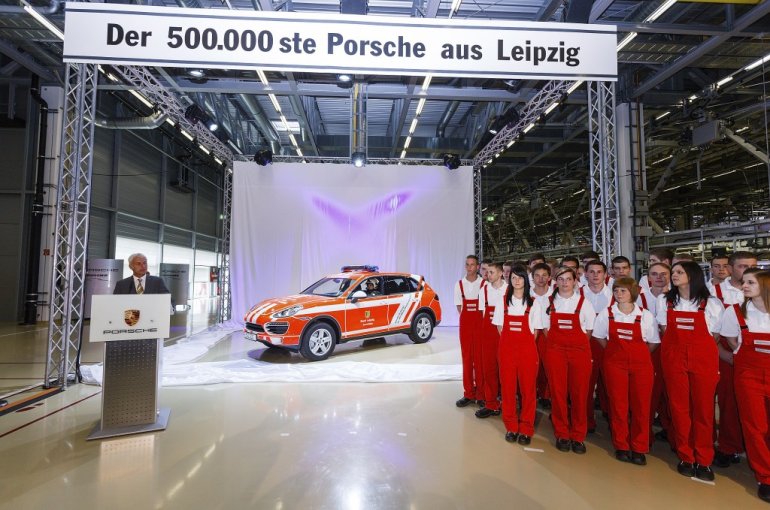 Porsche is celebrating the rollout of the 500,000th Cayenne at its production center in Lepzig, Germany. It has taken Porsche just ten years to reach the landmark. We're not sounding surcastic, because the Cayenne is not a sub-compact hatchback.
Reaching half a million units is a great accomplishment for the VW Group's flagship SUV that is priced at a premium over all its German competitors.
The jubilee model was revealed as a command truck for the Leipzig fire brigade.
Porsche did not dwell upon the 500,000th example but from the images we can spot specially fitted light bar, official badges and the obligatory firetruck livery.
Porsche sells the second generation Cayenne in India in limited volumes. The Volkswagen Group has taken over distributorship in India after it identified India as an important growth market for future Porsche models such as the Macan.
The company has announced that production of the baby Cayenne, the Porsche Macan, will start in Leipzig in late 2013. To prepare the facility for producing the new car, the company will invest 500 million euros and provide employment opportunities for 1,000 additional people.
The plant expansion will include erecting a new body assembly line and a paint shop, the missing parts in the jigsaw of a full-fledged manufacturing plant.