Accompanying the all new 2015 Porsche Cayenne S E-Hybrid on the show floor is its smaller, 4-door brother, the Panamera S E-Hybrid. The fuel sipping Porsche sedan was already unveiled at this year's Shanghai Motor Show.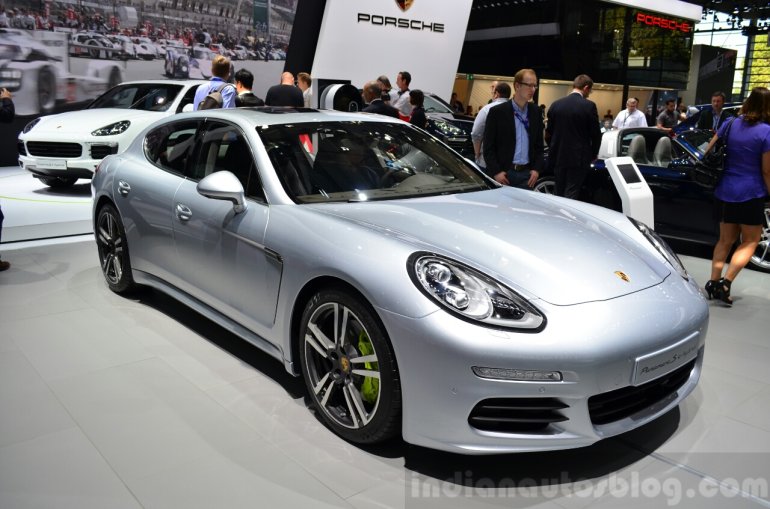 The highlight of the new Porsche Panamera S E-Hybrid is, of course, its hybrid powertrain. The electric drive produces 95 PS of power, which works in conjunction with a 321 PS twin turbo Audi-sourced V6 engine. Overall output of the hybrid drive stands at 416 PS and 590 Nm of torque, which when coupled to Porsche's 7-speed PDK gearbox, helps the car sprint from 0-100km/h in 5.2 seconds, before hitting a top speed of 270 km/h. With a newly developed 9.4 kW/h lithium ion battery to store energy and an improved charging system, the Panamera S E-Hybrid can replenish its batteries in 2.5 hours when connected to a 240 V power source. With full charge, the driver can cruise in full electric mode up to 38 km, before the engine kicks in to take over. Top speed in pure electric mode stands at 134 km/h.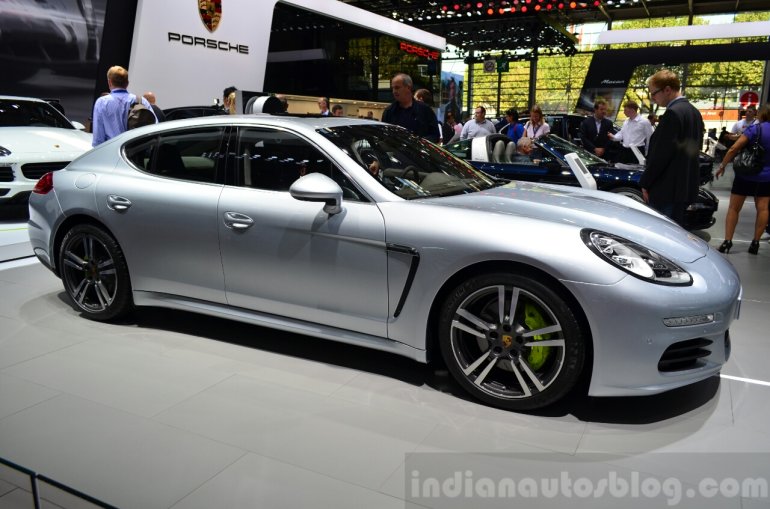 The Porsche Panamera S E-Hybrid starts at USD 99,000 (INR 61.10 lakhs) and will go on sale starting from November, 2014.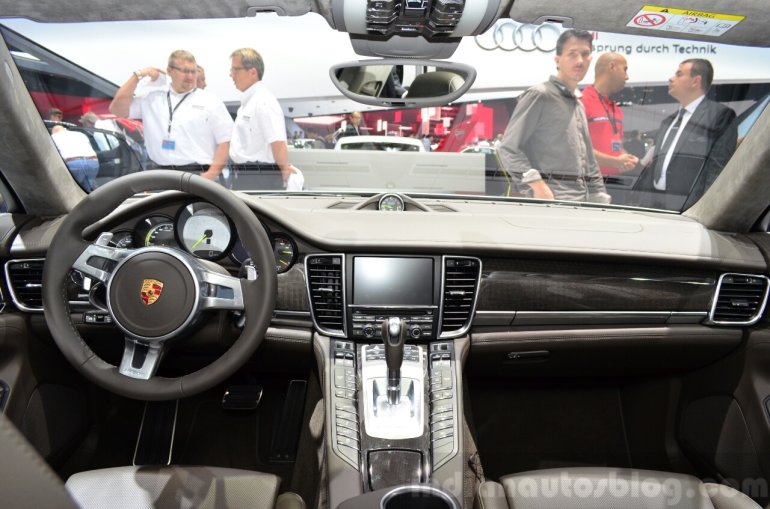 More details are available in the press release below the gallery.
Porsche Panamera S E-Hybrid - Press Release
[Head to Slideshare if you can't view the press release.]