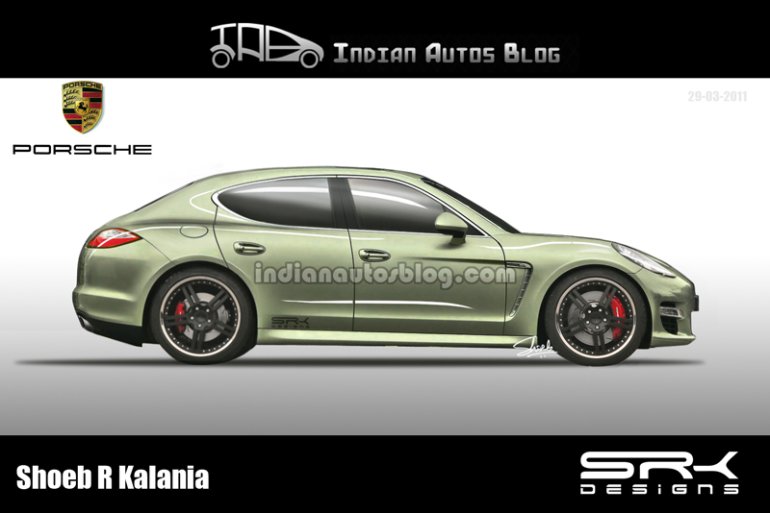 AutoBild reports that Porsche is planning a mass market attack on the current reigning champions of the midsize luxury executive sedan segment. The Stuttgart giant is planning a new four-door model that will slot beneath the current Panamera.
Competing against the Mercedes-Benz E-Class, Jaguar XF and the BMW 5 Series, the new sedan will be out on the market in 2017.
In recent years, Porsche is the only manufacturer which has taken many risks to diversify the brand in different segments of the luxury market. Although Porsche is still known for its epic 911, there are so many Porsches now that have a distinct identity in the market.
According to the German magazine, the company's management has given the green light to a new four-door sedan tentatively called Pajun (Panamera Junior). If true, the Porsche Pajun would be the sixth model in Porsche's automobile lineup after the Boxster and Cayman twins, the 911 sports car series, the Cayenne SUV, the Panamera sedan and the upcoming Macan crossover.
Our digital artist Shoeb has submitted an impression above that previews the possible look of the Pajun that may appear like a scaled down Panamera.
The Pajun is expected to ride on the MSB-F – front-engined, rear- and all-wheel drive platform (check yesterday's article for a complete lowdown on future VW Group platforms). Power will come from a six-cylinder gas engine, with three different power outputs on offer – 320 horsepower, 420 horsepower and 520 horsepower. A 313 horsepower six-cylinder diesel is also said to be in the works.
The Pajun is said to be scheduled for production in 2017 and would have a price of between €65,000 (approx 45 lakhs) and €100,000 (69 lakhs). With Porsche now ramping up its activities to boost sales in India, expect the Pajun on the Indian shores soon after its global premiere.
[Source: AutoBild.de]