Update: The article has been updated with new images of the Porsche Mission E from the IAA show floor.
Capable of doing more than 500 km on a single electric charge.
Porsche has, surprisingly, unveiled an all electric concept at the VAG Group Night, ahead of its motor show debut at the 2015 IAA. Porsche has confirmed that it will go into production, thus offering a rival for the Tesla Model S, and confirming rumors that Porsche will launch a sub-Panamera car - rumored to be called Porsche Pajun.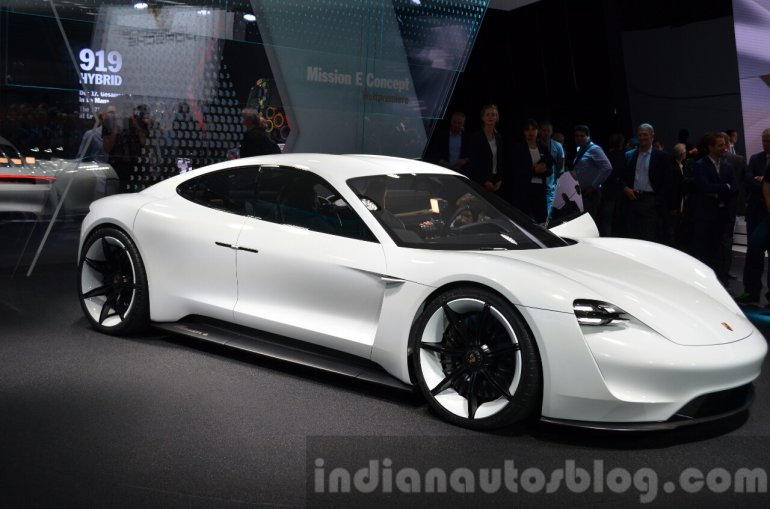 The exterior follows distinctive design lines that looks more closer to a sedan than any of its 4-door offerings. As seen in the window design and front end, it borrows cues from the Porsche 911 and the Porsche Panamera Sport Turismo Concept. It features LED headlamps, intakes in the lower fascia for better cooling, long front hood, sloping roofline similar to the Panamera and unique rear section.
The drive system of the Mission E comprise of two permanently-excited synchronous motors (PSM) – similar to the 919 hybrid LeMans racer, which accelerate the sports car and recover braking energy.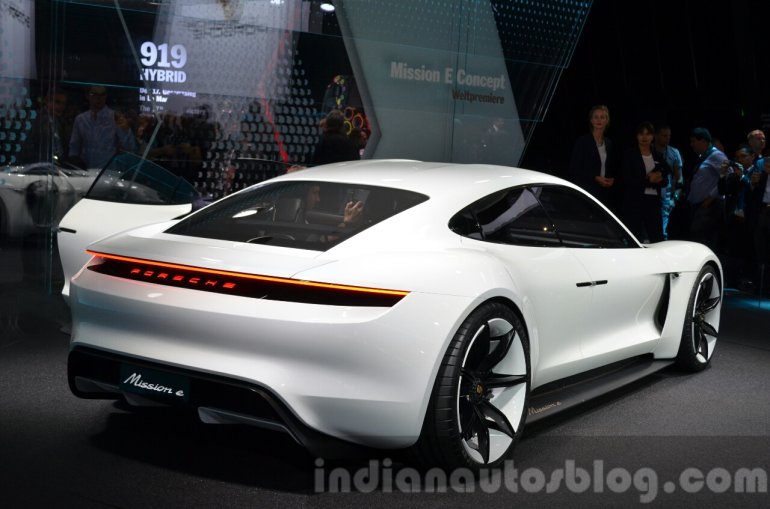 It outputs 600 hp, enabling the Porsche Mission E to do 0-100 km/h in 3.5 sec, and 0-200 km/h in 12 seconds, before hitting a top speed of 250 km/h. It has a range of more than 500 km, and can charge up to 80-percent in under 15 minutes.
Porsche Mission E at the IAA 2015 - Image Gallery
Porsche Mission E at VAG Night - Image Gallery
Porsche Mission E unveiled at the VAG Night - Press Release
[Slideshare link]