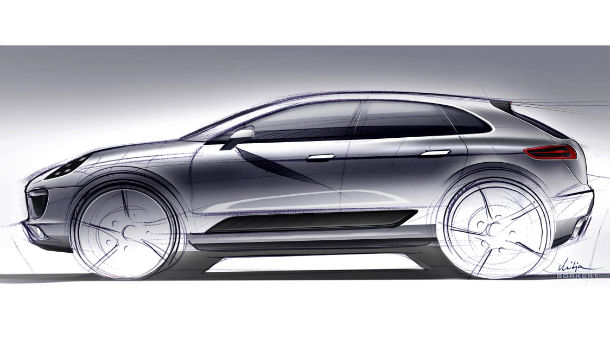 The recent spotting of an almost completely undisguised Porsche Macan has raised the question of a conservative attitude in styling department of Porsche's baby crossover.
Everyone is complaining about the design that Porsche has endowed the Macan with. They say "it just looks like a smaller Cayenne with no individuality".
To address all the complaints, Porsche design chief Michael Mauer has mentioned that the Macan will get a very aggressive styling to capture the market that loves the Range Rover Evoque's design.
However, Mauer did not specify any specific design characteristics that will be given to the Macan to make it look different.
Mauer really liked the Range Rover Evoque's design and he went back to the conference room with his team as soon as he saw the first glimpse of the Evoque in 2011. Mauer also clarified that that the Macan will not be a copy of the Evoque but it will be a real Porsche - the sports car in its segment. This assurance means that the test mules spied in recent times are not the real deal.
The Macan will be the fifth model of Porsche's arsenal and the cheapest Porsche one can buy. It will sit on the Audi Q5 platform and will be positioned below Cayenne. We have detailed every aspect of the Macan over here.
Porsche is investing 500 million euros in its factory in Leipzig, Germany, for Macan's production. The Stuttgart maker wants to sell 75,000 units of the Macan annually, and India is no doubt a destination that the Macan won't miss for the world!
[Source: europe.autonews.com]