Details and images of the Porsche Macan have been finding their way on the internet ahead of its world reveal at the 2013 LA Auto Show, which commences on November 20th. In a previous story, we brought you the uncamouflaged images of the car and we now have the spec sheet of the Macan thanks to Autohome.com.cn.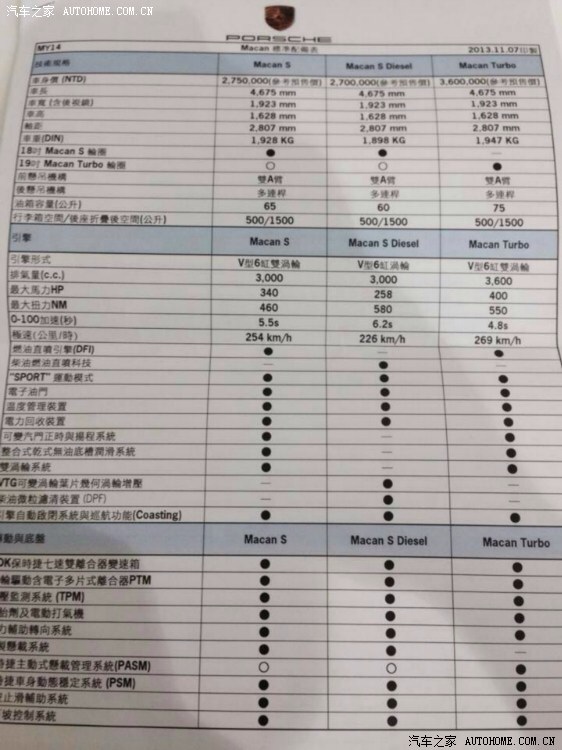 The Macan will measure 4,675 mm in length, 1,923 mm in width and 1,628 mm in height, with a wheelbase spanning 2,807 mm. Kerb weights will range from 1,898 kg for the diesel to 1,947 kg for the Turbo. While the diesel gets a 60 liter fuel tank, the Macan S gets a 65 liter tank and the Turbo gets an ever larger 75 liter tank.
The base Macan S gets a 3.0-liter V6 producing 340 hp and 460 Nm of torque. 0-100 km/h takes 5.5 seconds while the top-speed is rated at 254 km/h. The more powerful Macan Turbo is powered by a 3.6-liter turbocharged V6 producing 400 hp and 550 Nm of torque. Its quicker to 100 km/h taking only 4.8 seconds, while the top-speed is higher at 269 km/h.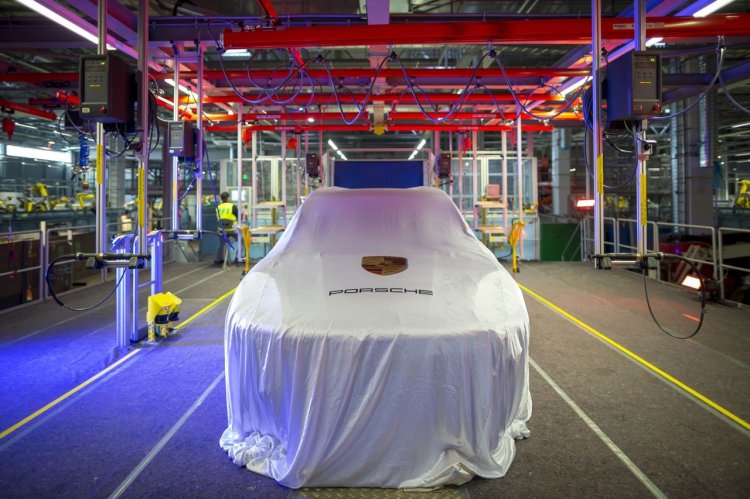 A diesel engined Macan will also go on sale, powered by a 3.0-liter V6 diesel (seen in many Audis). The specs for this engine are 258 hp, 580 Nm of torque, a 0-100 km/h time of 6.2 seconds and a top whack of 226 km/h.
Check out our previous coverage on the Porsche Macan
The Macan will be revealed in another 8 days, though European deliveries commence only in the early parts of 2014.