Photographs of a presentation made by Porsche to its dealers were released on Jalopnik today. The product sheets don't reveal what is in store for the next few years, and concentrates on the models planned for 2014.
2015 Porsche Cayman GTS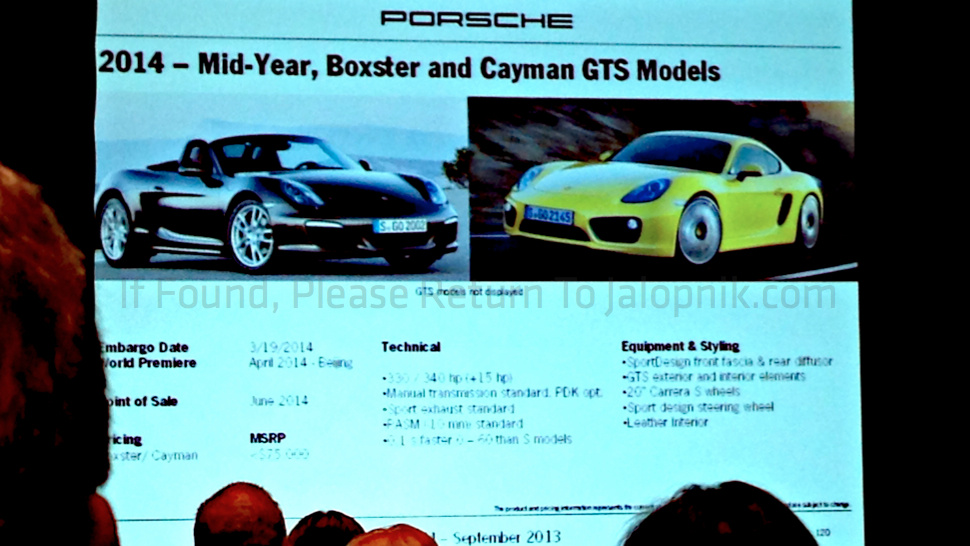 The first vehicle revealed by the presentation is the GTS variant of the Porsche Cayman and Boxster. Both models receive a 15hp power increment, Sport Design front and rear fascia, 20-inch Carrera S rims, new steering wheel and leather upholstery. The cars world premiere at Auto Shanghai 2014 with prices not exceeding $75k.
2015 Porsche 911 Targa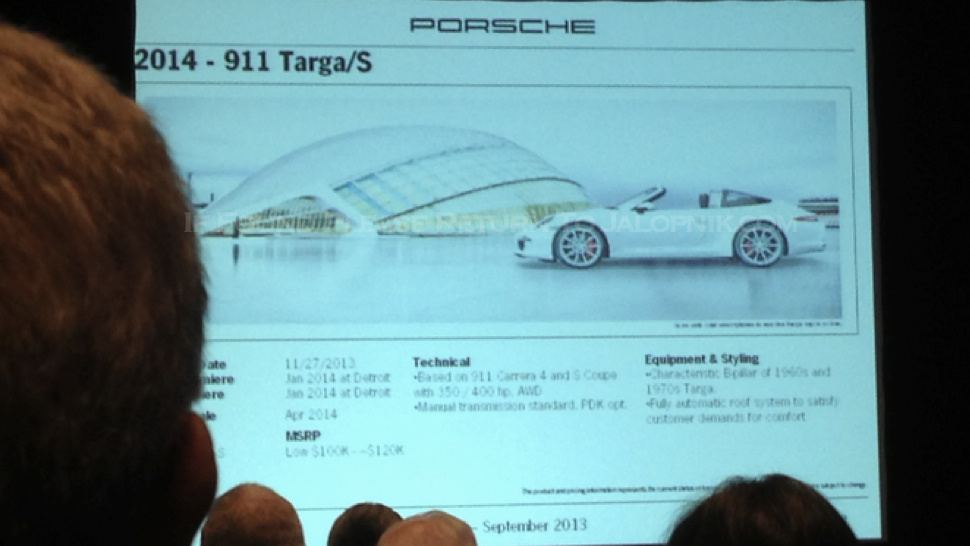 Next up is the next generation 911 Targa which would come with a fully automatic roof system. The vehicle would be sold in Carerra 4 and Carrera 4S trims with 350 hp and 400hp respectively. The car is driven via a manual gearbox, while the PDK transmission is an option. To premiere at the Detroit Auto Show next year, the vehicle would be priced at $100k-$120k. Sales would begin in April 2014.
2014 Porsche Macan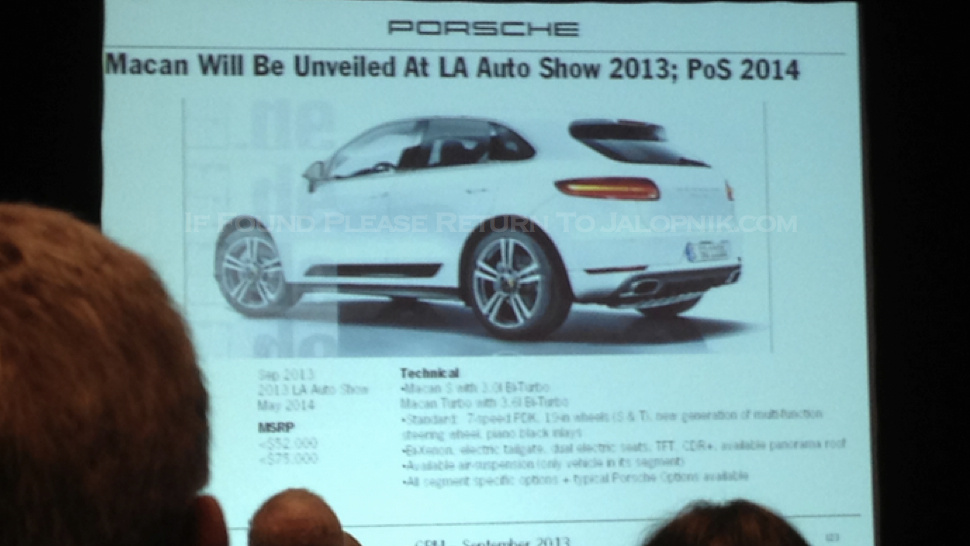 The third car for 2014 is the Macan that world premieres at the LA Auto Show in November. The junior Cayenne, represented in the slide by a Autobild rendering, would have a 3-liter V6 petrol from $52,000 and a 3.6-liter V6 turbo at $75,000. Features revealed by the slide include electric seats, electric tailgate, TFT, panoramic roof, 19-inch wheels, multifunction steering wheel and piano black interior inlays.