Currently available to order in Europe and North America.
At the 2015 Geneva Motor Show, Porsche has officially taken the wraps off the Cayman's newest variant - the Porsche Cayman GT4. It is the most powerful and dynamic Cayman launched till date, which tries to package the driving dynamics of the 911 GT3 into a smaller vehicle. On the design front, the Porsche Cayman GT4 features an aggressive front end with large air intakes and mesh grille inserts, a front splitter, and 911 GT3-inspired duct ahead of the hood. At the back, the GT4 variant comes with a fixed rear wing as well as larger rear spoiler, and a centre mounted dual exhaust pipe arrangement.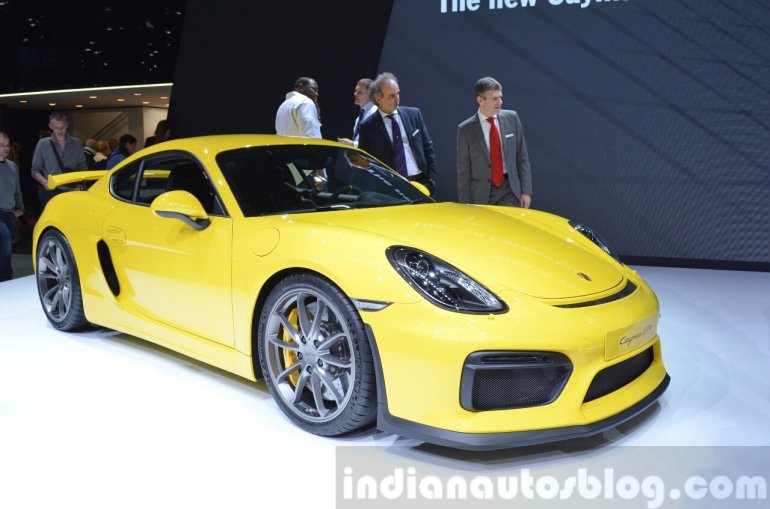 For an sportier stance, lower centre of gravity, the ride height has been reduced by 30 mm, and comes equipped with the same braking system from the 911 GT3.
Inside, the cabin remains identical to the Cayman's other variants, save for the additional Alcantara upholstery and the new sports steering wheel.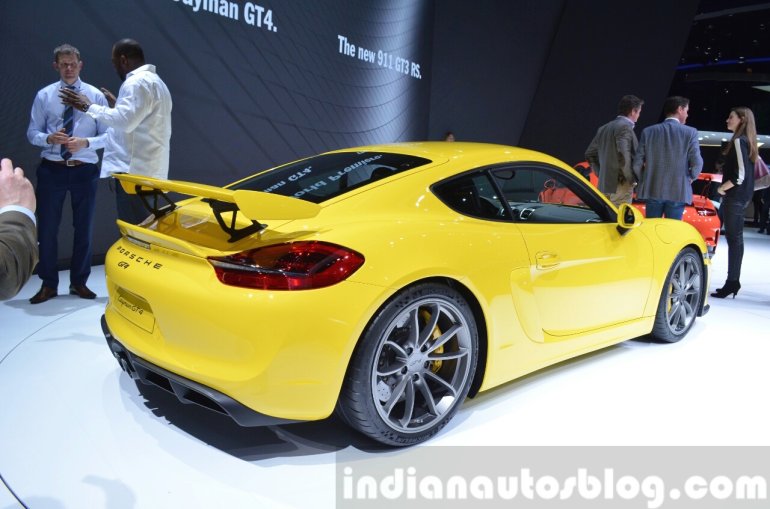 Power is sourced from a 3.8-liter flat-six engine sourced from the 911 Carrera S, which produces 385 hp. It is available with only a six-speed manual transmission that sends power to the rear wheels, enabling it to accelerate from 0-100 km/h in 4.4 seconds, before hitting a top speed of 295 km/h. Porsche has also announced that Cayman GT4 has lapped the Nürburgring Nordschleife in a respectable time of 7 minutes and 40 seconds.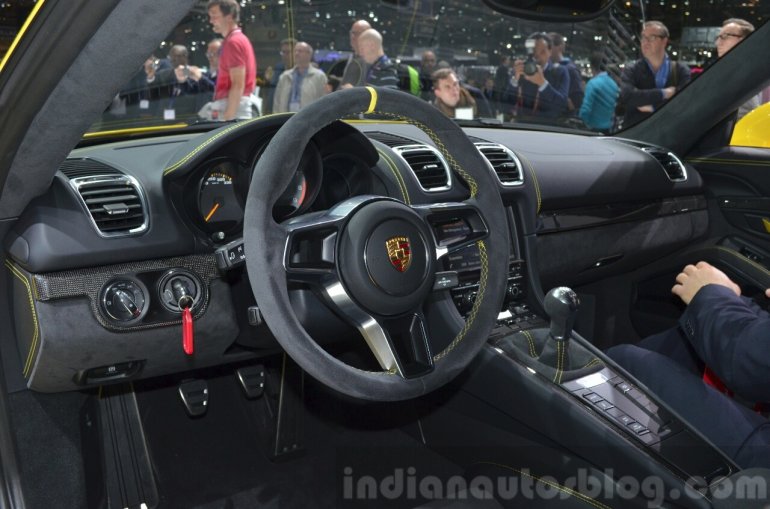 Bookings for the Porsche Cayman GT4 have opened, with German prices starting at €85,779 (INR 85.2 Lakhs) including VAT, with deliveries commencing at the end of the month. Deliveries to the United States are expected to take place in July.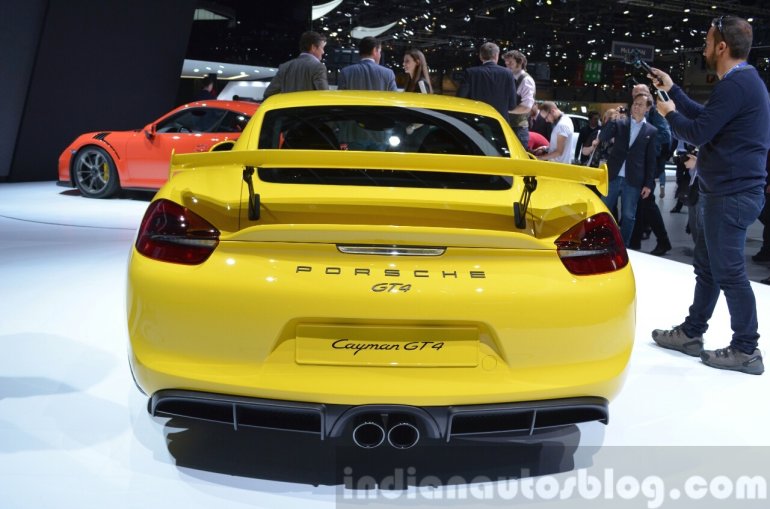 It's not known whether Porsche will be bringing the Cayman GT4 to the Indian market.
You can get more details in the press release below the gallery.
Porsche Cayman GT4 - Press Release
[Slideshare direct link]