Porche has unveiled the new Porsche Boxster GTS and the Porsche Cayman GTS at the ongoing 2014 Beijing Auto Show. Both models retain their old engines which now give out more power and torque.
Porsche Boxster GTS
The Porsche Boxster GTS retains the same 3.4-liter flat-six boxer engine used in the present Boxster S. However, Porsche has thrown the spanner in the works and eked out 15 extra hp to take the total to 330 hp at 6,700 rpm. There's an increase in the torque too, as it goes up from 360 to 370 Nm.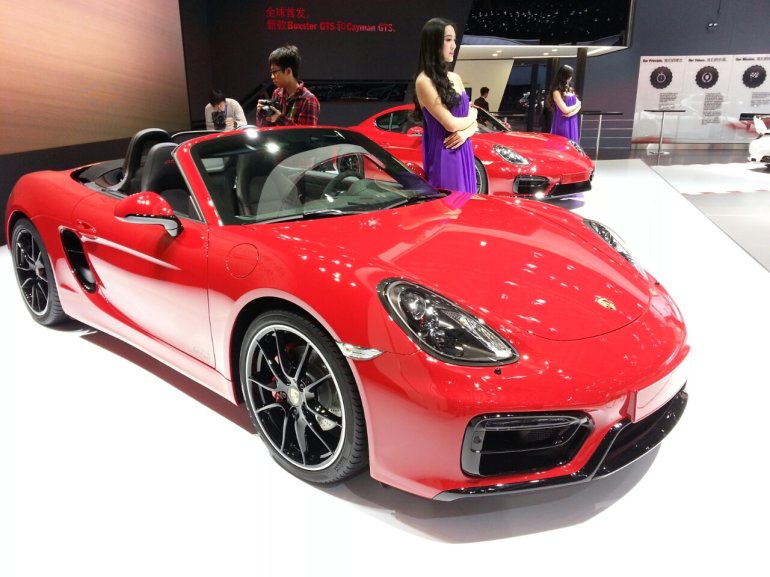 The mid-engined Boxster GTS is also built on the Porsche Active Suspension Management (PASM) chassis featuring an aluminium structure for rear-end rigidity, says Porsche. While the two-seater comes with a 6-speed manual as standard, Porsche's 7-speed PDK is optional. When equipped with the latter and on Sports Plus mode, the Boxster GTS needs 4.4 seconds to do 0-100 kph
Porsche Boxster GTS - Image Gallery
Porsche Cayman GTS
The Porsche Cayman GTS is also equipped with the same 3.4-liter flat-six boxer engine used in the Boxster GTS. The power output for the GTS is 15 hp more than the Cayman S, now at 340 hp at 7,400 rpm and the engine produces peak torque of 380 Nm.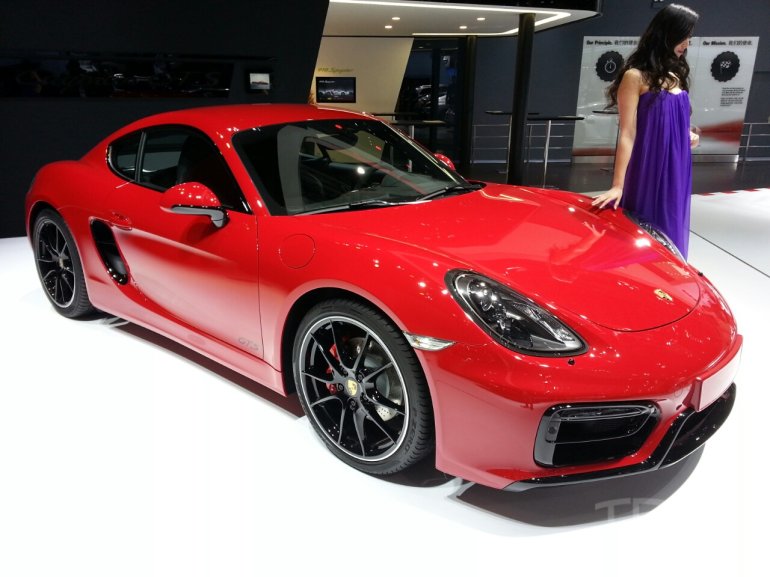 A six-speed manual is standard and the 7-speed PDK gearbox is optional, like in the Boxster GTS. The car has a top speed of 285 kph while using the former and 282 kph with the latter.
Porsche Cayman GTS & Porsche Boxster GTS - 2014 Beijing Auto Show - Press Release
[Can't view the document? Head to SlideShare]