Porsche has tweeted an image of the Porsche 918 Spyder production version. Unveiled in its concept avatar at the 2010 Geneva Motor Show, the Stuttgart-based sportscar maker will finally launch the production variant of their hybrid supercar at the Frankfurt Motor Show that starts for the media on September 10.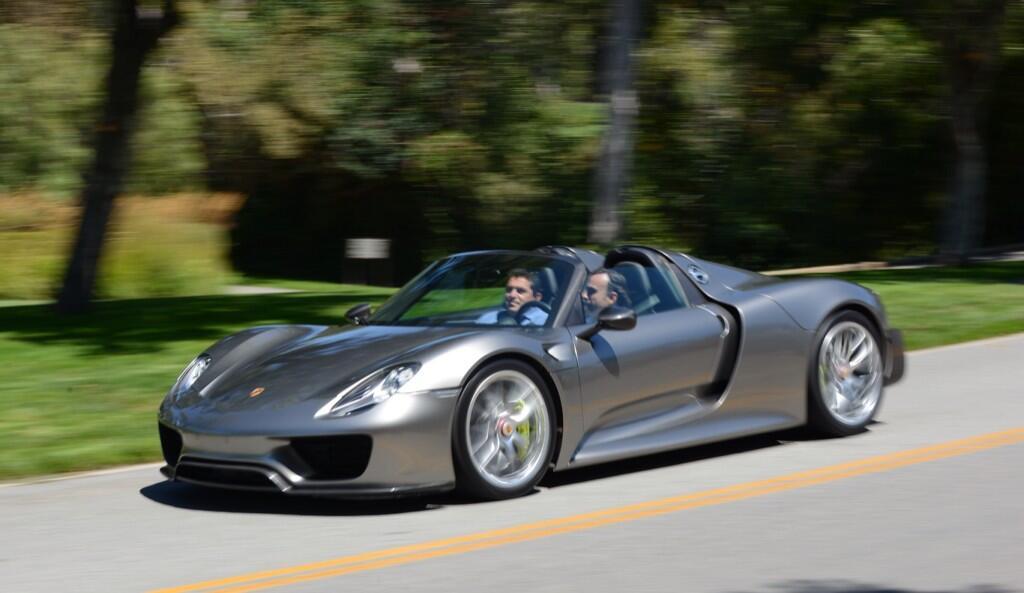 Porsche will be showing the 918 at the ongoing Pebble Beach Concours d'Elegance. However the world premiere of the car will be staged at Frankfurt.
The 918 gets a plug-in hybrid powertrain consisting mainly of a mid-mounted 4.6-liter V8 engine producing 608bhp and 530Nm of torque. Thanks to a couple of electric motors that draw power from a 6.8 kWh li-ion battery (producing 156bhp and 129bhp respectively), the overall power output of the 918 stands at 887bhp while the torque developed is an impressive 800Nm.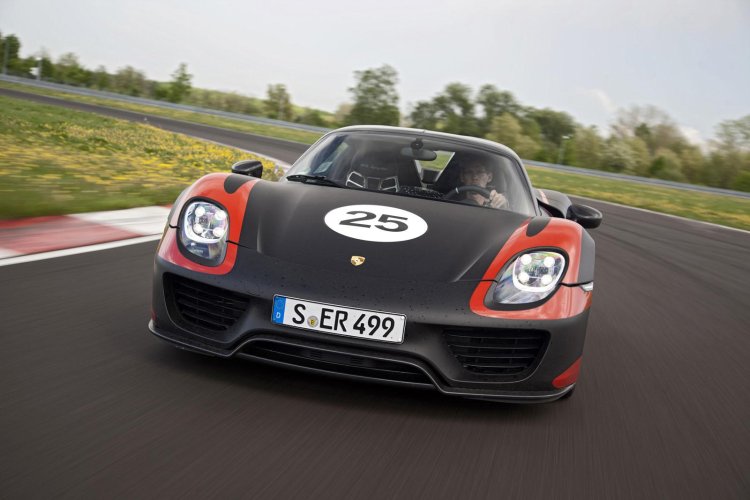 Porsche claims a 0-100km/h time of 2.8 seconds, 0-200km/h time of 7.9 seconds while 0-300km/h takes 23 seconds. The top-speed is well over 340km/h. Even with these performance figures, the 918 would return a fuel average of 3.3 liters per 100km (30.3km/l) while emitting  just 79 grams of CO2 per km.
The 918 Spyder has been priced at GBP 661,000 (INR 6.39 crores) without the Weissach package and GBP 720,000 (INR 6.9 crores) with the Weissach package. Weissach is a weight reduction package and Porsche increases the level of lightweight materials used to build the car. With Weissach, the kerb weight is lowered by 35kg.