The production version of the Porsche 918 Spyder is having its world debut at the 2013 Frankfurt Motor Show. The 918 Spyder concept was shown at the 2010 Geneva Motor Show and since then the Stuttgart-based car maker has been working on developing their flagship hypercar.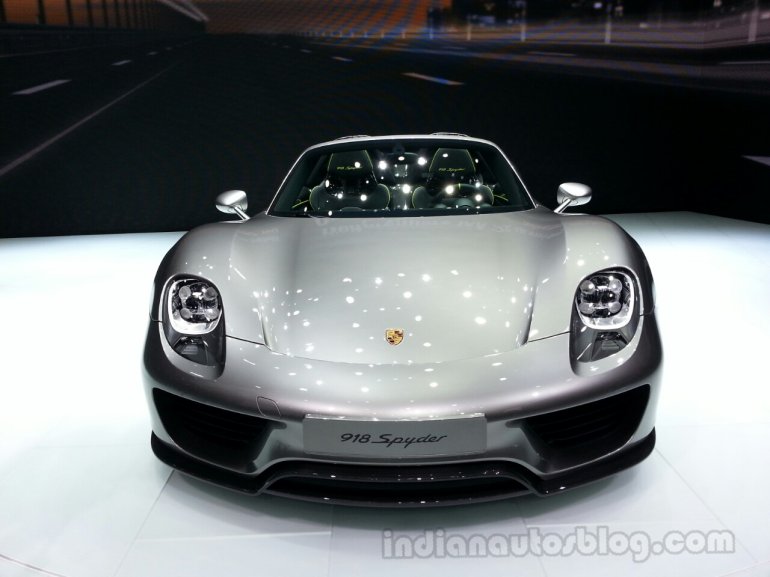 The 918 is a plug-in hybrid and thus joins the ranks of the McLaren P1 and the Ferrari LaFerrari. It draws power from a mid-mounted 4.6-liter V8 engine that puts out 608bhp and 530Nm of torque. Assisting the V8 are a couple of electric motors which draw power from a 6.8 kWh lithium-ion battery.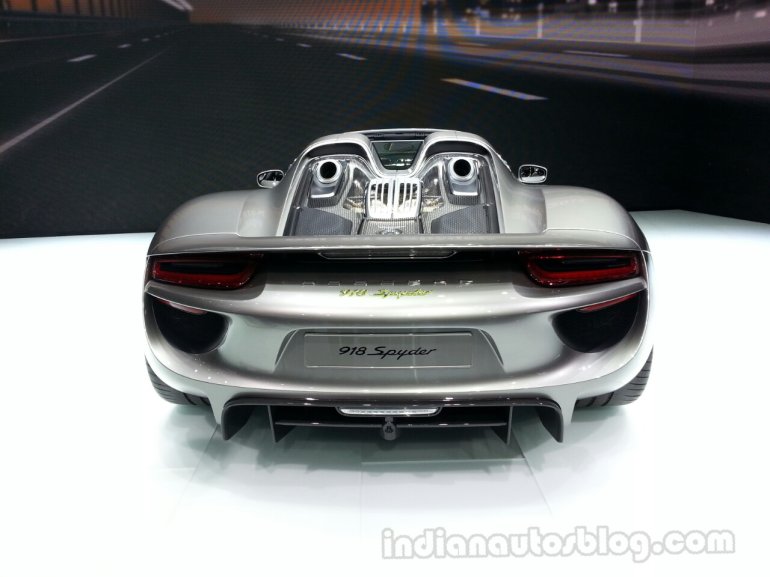 The batteries produce a further 156bhp and 129bhp respectively and this enables the 918 to claim 887bhp and 800Nm of torque. 0-100km/h takes only 2.8 seconds while 0-200km/h is claimed at 7.9 seconds. Porsche also claims 0-300km/h at 23 seconds and a top-speed of over 340km/h. As far as the fuel economy is concerned, the 918 promises to run for 100km on just 3.3 liters of fuel. That's a staggering 30.3km/l! Even carbon dioxide emissions are quite low at 79g/km.
Porsche will also introduce a 'Weissach' package which is essentially a weight reducing package. With Weissach, the level of lightweight materials used to build the 918 increases thus resulting a weight reduction of 35kg. While the normal 918 is priced at GBP 661,000 (INR 6.4 crores), the Weissach 918 is priced at GBP 720,000 (INR 6.9 crores).
Press release on Page 2.
Porsche 918 Spyder Gallery
Porsche 918 Spyder introduced at the Frankfurt Motor Show
[Can't see the press release here? Head over to
Scribd
]