All models get a 4WD system with a 7-speed dual-clutch transmission.
Porsche today launched the Porsche 911 Targa in India in two variants - 911 Targa 4 and 911 Targa 4S. Ex-Showroom Delhi prices for the sportscar are INR 1.59 crores for the Targa 4 and INR 1.785 crores for the Targa 4S.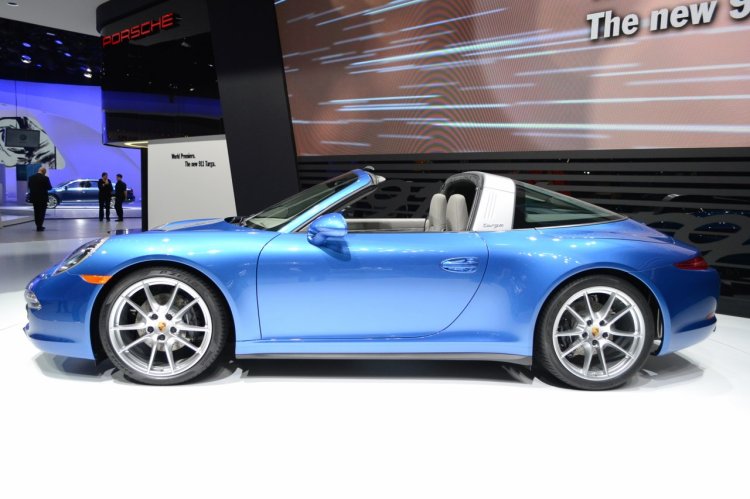 Taking inspiration from the original model launched in 1965, the Targa is devoid of a C-Pillar, but comes with a wraparound rear window. In place of the B-Pillars, the sportscar gets a wide bar with a movable roof section above the front seats. It takes 19 seconds for the roof segment to open, and stow itself behind the rear seats.
Offered exclusively in all-wheel drive, the Targa comes with two engine options. The Targa 4 is powered by a 3.4-liter six-cylinder engine capable of 350 hp and 390 Nm of torque, while the more powerful Targa 4S is powered by a 3.8-liter six-cylinder producing 400 hp and 440 Nm of torque. Optionally, the 4S can be specified with a Powerkit that sees its output increase by 30 bhp. Both models put their power on to the road via a 7-speed dual-clutch transmission. The Targa 4 takes 4.8 seconds to hit 100 km/h while the 4S does it in a quicker 4.4 seconds.
Also read: Porsche dismisses rumors of Tesla Model S rival
The Targa 4 and Targa 4S are available at all Porsche centers in India. You can find a few more details in the press release below the gallery.
Porsche 911 Targa India Launched - Press Release
[Head to Slideshare if you're unable to view the document above.]