The Porsche 911 Speedster Concept II has made its public debut at the 2018 Paris Motor Show. The concept study, which commemorates the 70th birthday of the Stuttgart-based sports car manufacturer, has been given the green light for production and will launch in the first half of 2019.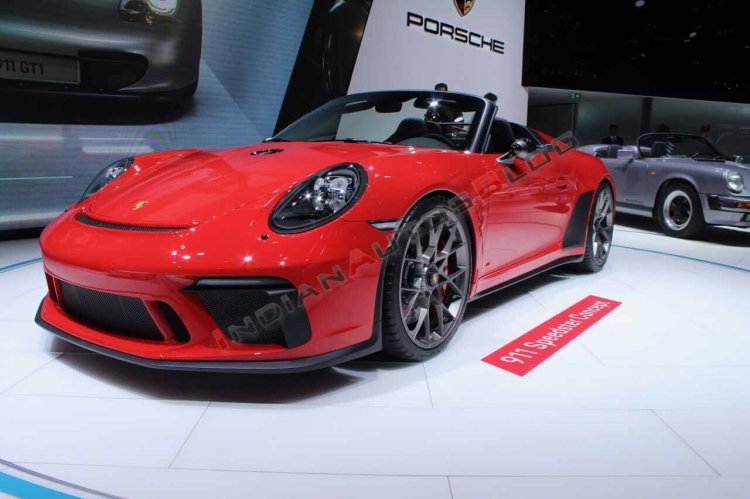 Only 1,948 units of the Porsche 911 Speedster will be ever built, which is a reference to the first-ever Porsche 356 that was launched back in June 1948. The Guards Red paint scheme, on the other hand, pays homage to the 1988 Porsche 911 Speedster. The new model has been developed at Porsche Motorsport in Weissach in cooperation with Style Porsche and Porsche Exclusive Manufaktur.
The bodywork of the Porsche 911 Speedster Concept II is based on the 911 Carrera 4 Cabriolet while the chassis is shared with the 911 GT3. The drivetrain and the exhaust system with titanium tailpipes come from Porsche's GT department. While complete specifications of the production model aren't known at the moment, we do know that the concept sports a naturally-aspirated flat-six engine that outputs more than 500 hp and has a 9,000-rpm redline.
Highlights of the Porsche 911 Speedster Concept II include shortened window frames with lowered cowl top panels and smaller side windows, carbon-fibre rear bonnet with a double-bubble cover and a lightweight Tonneau cover instead of a soft top. One more visual highlight is the set of 21-inch cross-spoke alloy wheels similar to that of Porsche racing cars such as the 911 RSR and the GT3 R. Another detail that has been inspired by the racing models is the set of tinted daytime running lights. The "Talbot" wing mirrors and the centrally-positioned fuel tank cap on the hood are finished in black-chrome and platinum.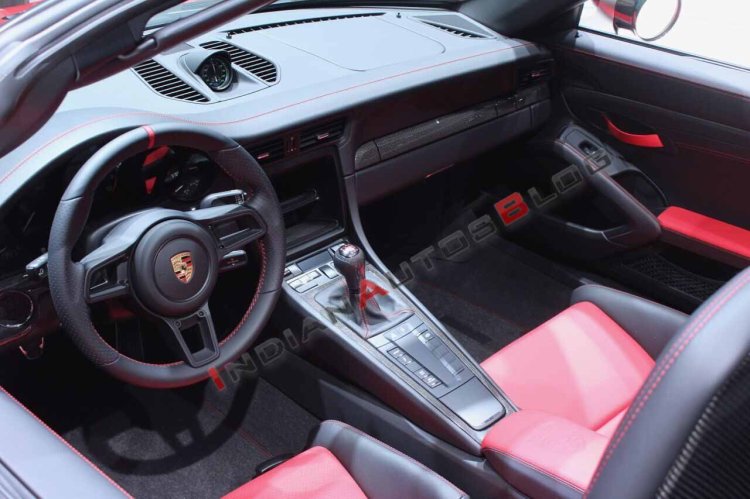 Also Read - India-bound Porsche Mission E christened Porsche Taycan
The Porsche 911 Speedster will become the company's first production model to be sold with the new Heritage Design Packages. The accessory line by Porsche Exclusive will offer a range of personalisation options to the owners.