Porsche also unveiled its 2014 challenger for the Le Mans (GT-Class) in the form of the Porsche 911 RSR at the Geneva Motor Show.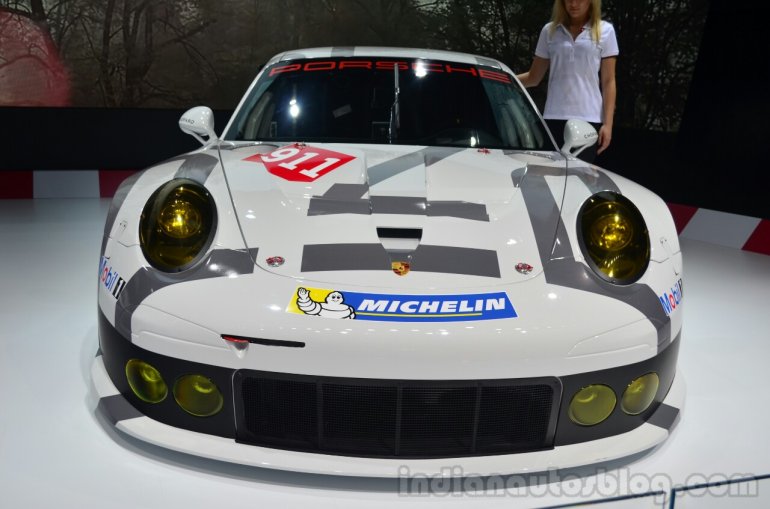 The 911 RSR is based on the 7th generation 911. The 911 RSR made its Le Mans debut last year, taking the first and the second places in its category. In terms of changes, the 2014 911 RSR is 10 cm longer than its predecessor.
It also takes on a new wishbone front suspension replacing the previously used MacPherson sprint strut setup. A new lightweight 6-speed paddle-shifted gearbox has also been introduced. The engine, a 4.0-liter flat-six cylinder engine producing 470 bhp, has been retained.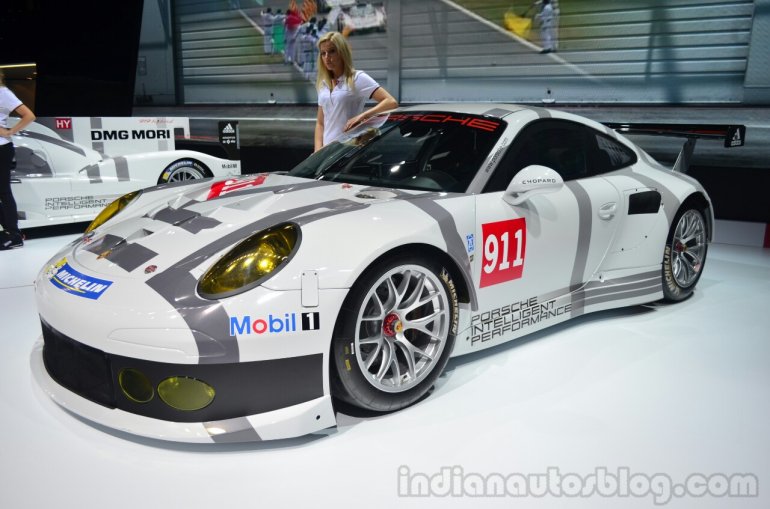 The front and rear wings, front and rear lids, the doors, underbody, wheel arch panels, rear wing, dashboard and centre console are made of carbon fibre, making the 2014 model lighter and giving it a lower centre of gravity. A lightweight lithium-ion battery used in the GT street models also finds place.
A more efficiently performing centrally-mounted front radiator, says Porsche, is fed by broad flared wings at the front and a deeper cooling air channel.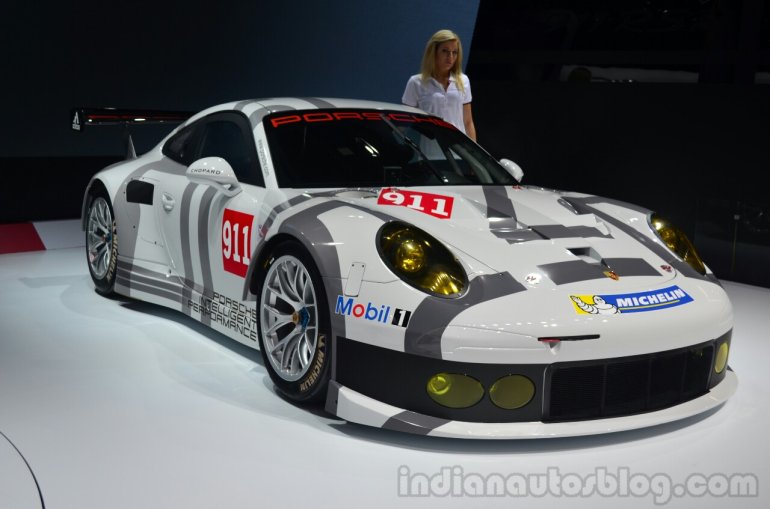 Porsche has also concentrated on reducing pit stop times by introducing F1-style quick-action clamps on the nose, front lid and rear apron.
Porsche 911 RSR - Press Release
[Can't view the press release? Head to SlideShare]