At the 2015 Geneva Motor Show, Porsche has taken wraps off the new 911 GT3 RS - the road legal 911 with highest possible incorporation of motorsport technology.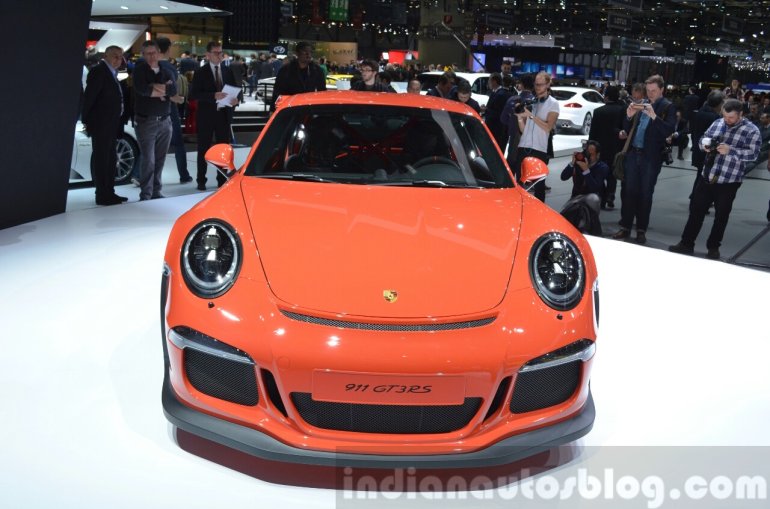 Based on the 911 GT3, the race car-reminiscent version adopts an extensively modified drive system, aerodynamics and lightweight design. Porsche gives an instance of its high performance by revealing its impressive 7 min 20 seconds lap time around the 14 mile Nürburgring Nordschleife race track.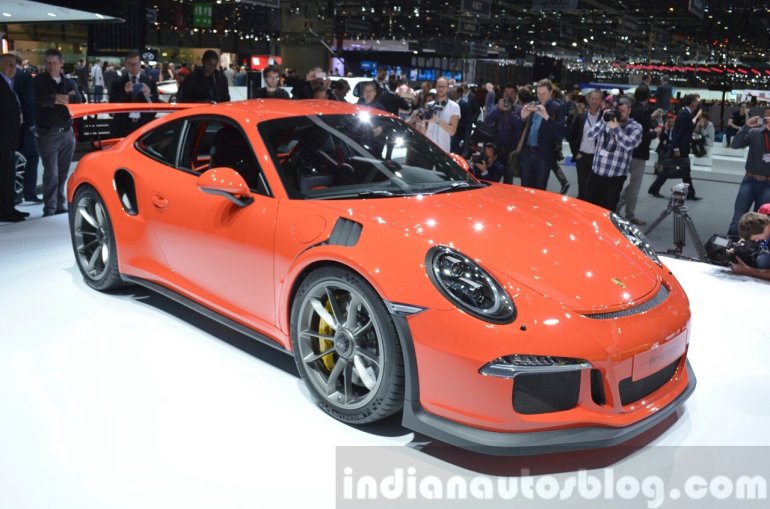 The 911 GT3 sports a 4.0-litre six-cylinder naturally aspirated engine that develops 500 hp and 460 Nm of torque. Power is sent to the rear wheels via a 7-speed PDK dual clutch automatic transmission. Porsche Torque Vectoring plus with fully variable rear limited slip differential enhance dynamics and nimbleness. The high-performance sports car can reach 0-100 km/h in 3.3 seconds and clock a top speed of 200 km/h in 10.9 seconds.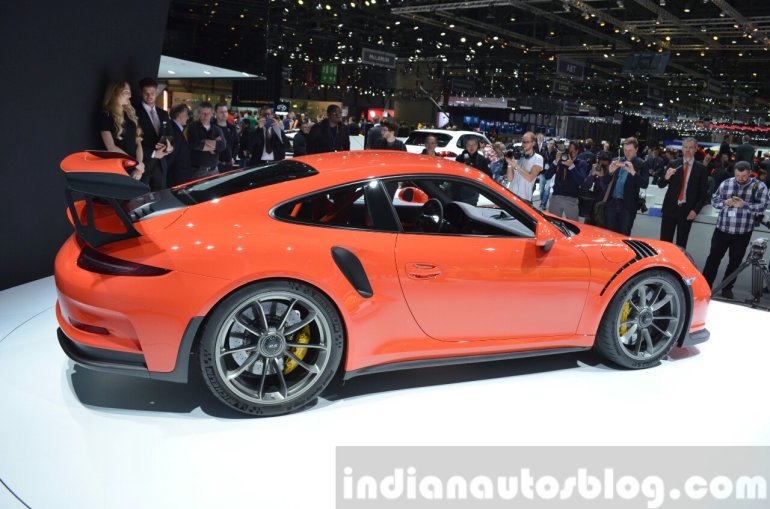 The front and rear track of the GT3 RS is wider than that of the GT3, which provides even higher roll stability. Porsche says that it has fitted the car with the widest tires any 911 ever has as standard; this will allow for precise cornering at even higher speeds.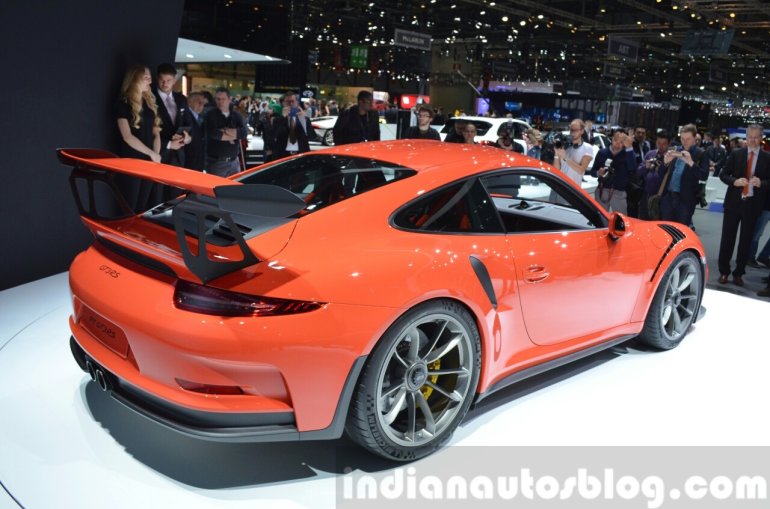 The interior is mainly based on that of the 911 GT3. To give the motorsport feel, Porsche has equipped the 911 GT3 RS with sports seats based on the carbon fibre bucket seats of the 918 Spyder. Also standard, is the Club Sport Package with a bolt-in roll cage behind the front seats, preparation for a battery master switch, a separate six-point safety harness for the driver and fire extinguisher with mounting bracket. An optional Sport Chrono Package is also available. In addition to the integrated timers, the package also includes Porsche Track Precision smartphone app. This app can be used to record lap times automatically via GPS and to log data on the smartphone. Various driving parameters like speed, lateral acceleration, and acceleration and deceleration in the driving direction can be recorded on the smartphone.
You can get the complete details in the press release below the gallery.
Porsche 911 GT3 RS - Press Release
[Slideshare direct link]